The purpose of this guide is to explain in detail, how you as a photo booth owner can successfully gain more photo booth rentals.
I will tell you exactly how to make more money with more photo booth rentals.
The approach I'm taking is fairly narrow, leveraging Google and some local search magic to boost your business in your community and market.
There are some detailed actions you will need to execute on, so I've explained them as simply as possible.
Let's go.
Who Is This Photo Booth Rental Article For?
This article is intended for two groups of people. Are you in one of them?
People who have an existing photo booth business and want to grow
People who are considering starting a photo booth business and want to learn more about best practices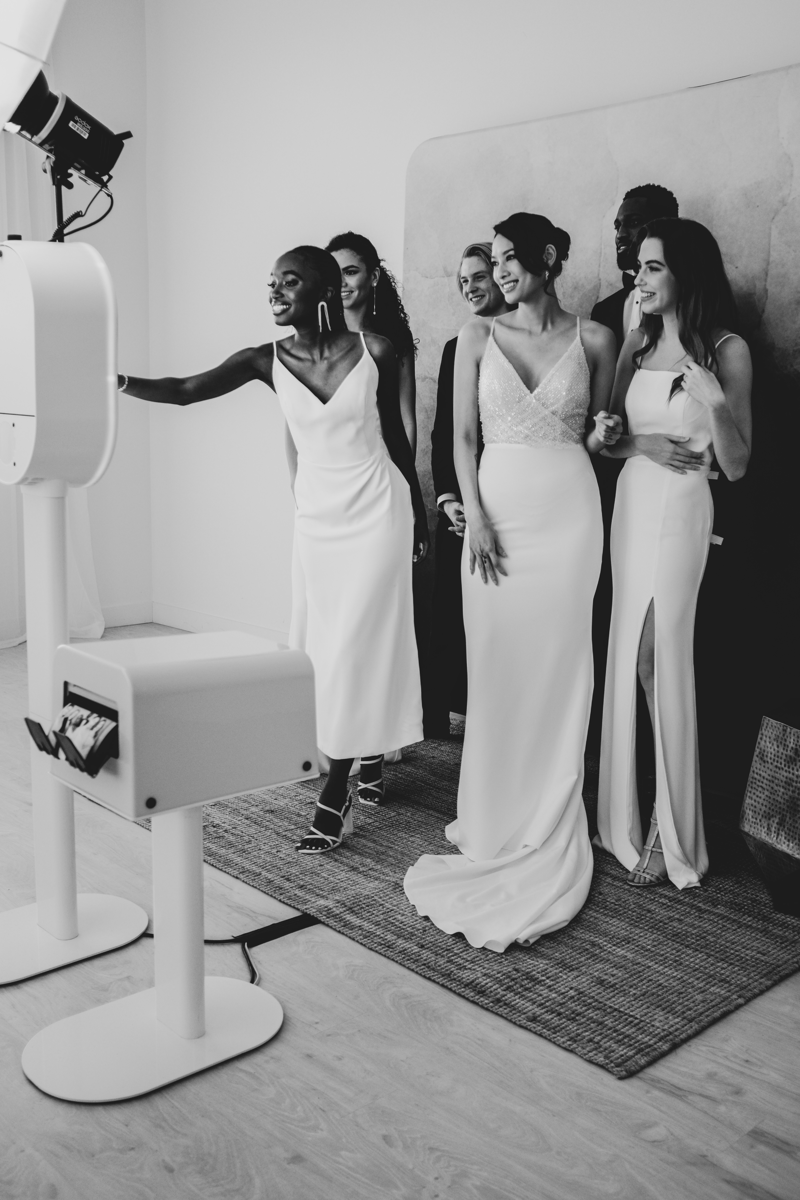 What Can You Expect From Reading This Article?
Below, I'll hand you seven tactics that will allow you to dominate your market.
Please understand that these tactics have been battle-tested and proven to be successful by photo booth owners around the world, including influential photo booth entrepreneurs like Charlotte Williams, owner and operator of The Proper Booth, and Catalina Bloch, owner of MDRN Photo Booth Company.
The tactics work.
I can't guarantee that they will work for you, but I encourage you to give them your best shot.
Quite a bit of research went into this article. I wasn't able to find anything that provided this level of information, especially targeted toward photo booth businesses.
The information about photo booth rentals that you are about to read will give you a leg up on the competition.
Tactics in just a sec, but first, I think you should know a couple of statistics about the photo booth rental business.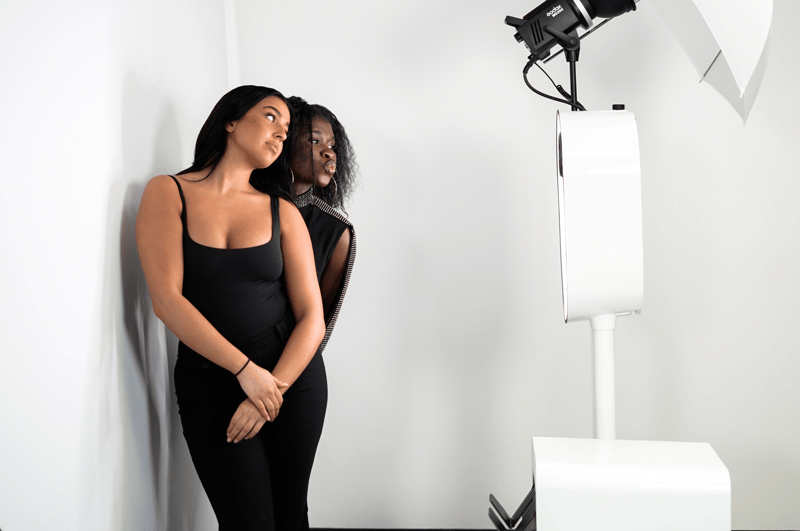 The Photo Booth Rental Business: Bigger Than You Think
Photo booth rental is a billion-dollar industry.
According to an extensive 2021 report from IBISWorld, the photo booth rental industry in the United States generated $1 billion in revenue in 2020.
That was in 2020. Yes, pandemic 2020.
Photo booth rental is growing at a rate of 3.4% per year, meaning that photo booth rentals are expected to generate $1.3 billion in revenue by 2025.
The photo booth rental market is highly fragmented, meaning there are thousands of small businesses that rent photo booths.
That's a good thing.
There's no photo booth rental megacorporation right now — an Amazon of the industry that people think of when they want to rent a photo booth.
Instead, photo booth rentals come mostly from small businesses — side hustlers on the weekend, a wedding planner who owns a couple of booths, or someone who discovered how lucrative photo booth renting can be and quit their full-time job to pursue it.
This is a big pie. There's more than enough to go around, and you deserve your piece of it.
Ready? If so, go ahead and skip to the tactics.
If not, here's a little explanation about this article and why it matters.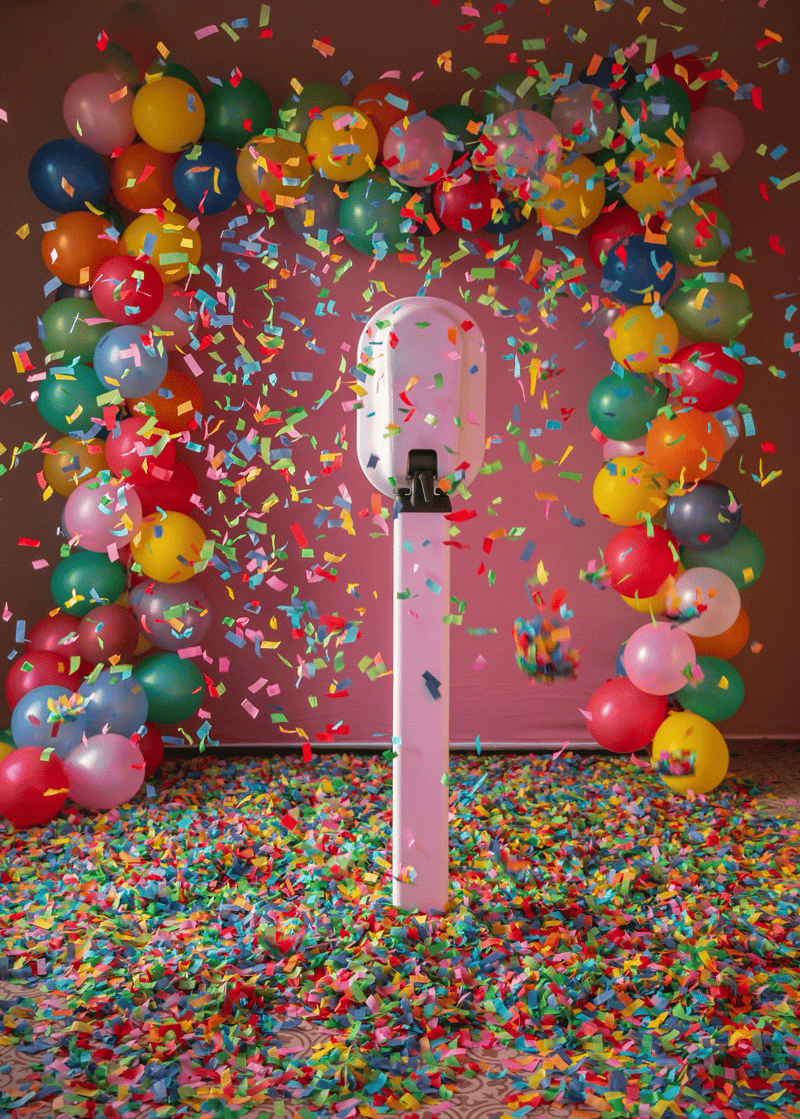 First Things First: Photo Booth Rental Basics
Let's say you're cruising into this article and don't know much about the photo booth rental business.
Several months ago, that was me. I knew next to nothing about photo booths.
My last experience with "photo booths" were these huge room-like contraptions in the subway stations in my childhood home in Seoul, South Korea, circa early 2000s.
Sorry for the poor image quality, but these photo booths are kind of antiques now.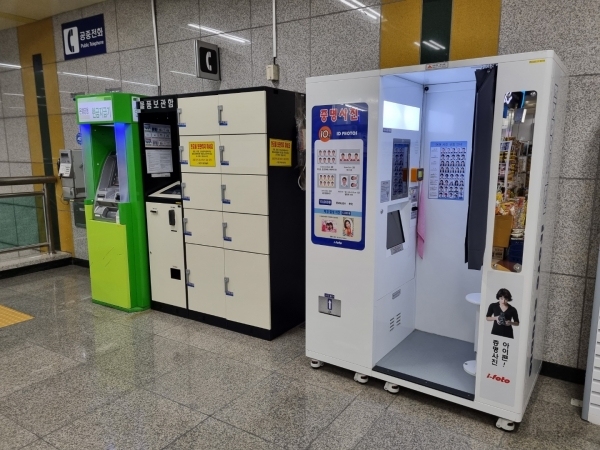 Me and my friends would stuff ourselves into a booth, drop in 500 won (about fifty cents USD), make some faces and do some rabbit ears.

Moments later, we would laugh in juvenile amusement while looking at the strip of photographs we just created.

I entered the photo booth space with intentionality after a successful career in SaaS marketing.

For nearly fifteen years, I had grown brands from zero to success including Neil Patel, Shopify, Chili Piper, and GetResponse. These early successes taught me a lot about the tactics that online businesses can use to get in front of hundreds of millions of potential customers.

Obviously, the photo booth industry is radically different from my days of tinkering with SaaS tactics.

However, there was an uncanny amount of overlap, too.

I begin learning from mentors at PBSCO such as Brandon Wong, Brian Chernick, Catalina Bloch, and others.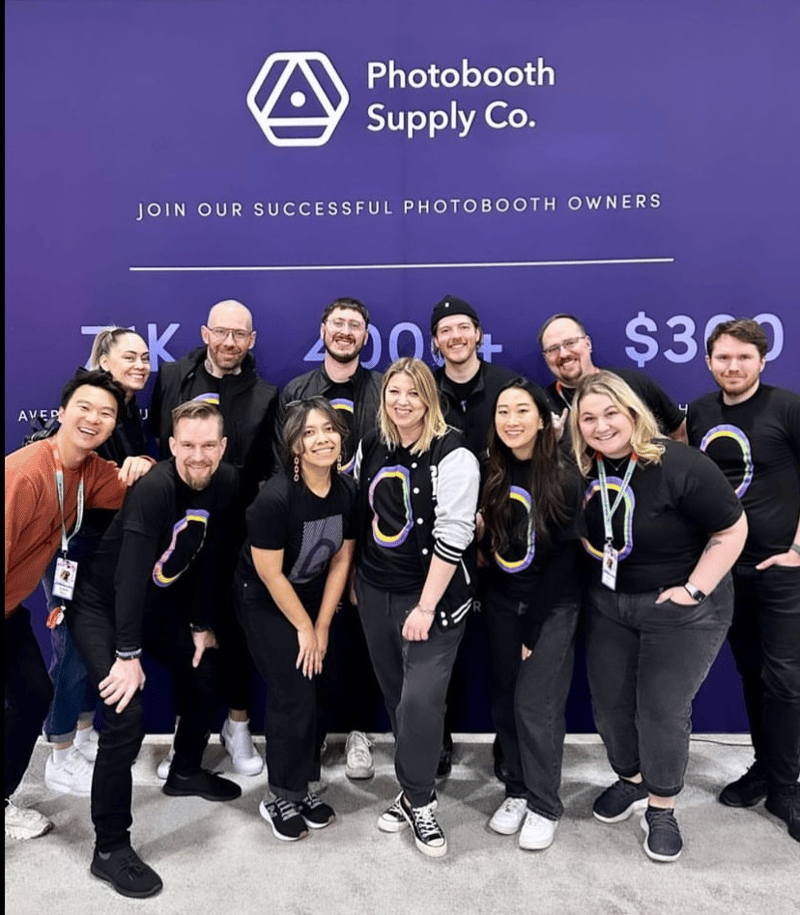 I was deluged with information at the Photo Booth Expo 2023 in Las Vegas and even attended an elite Photo Booth Mastermind collective.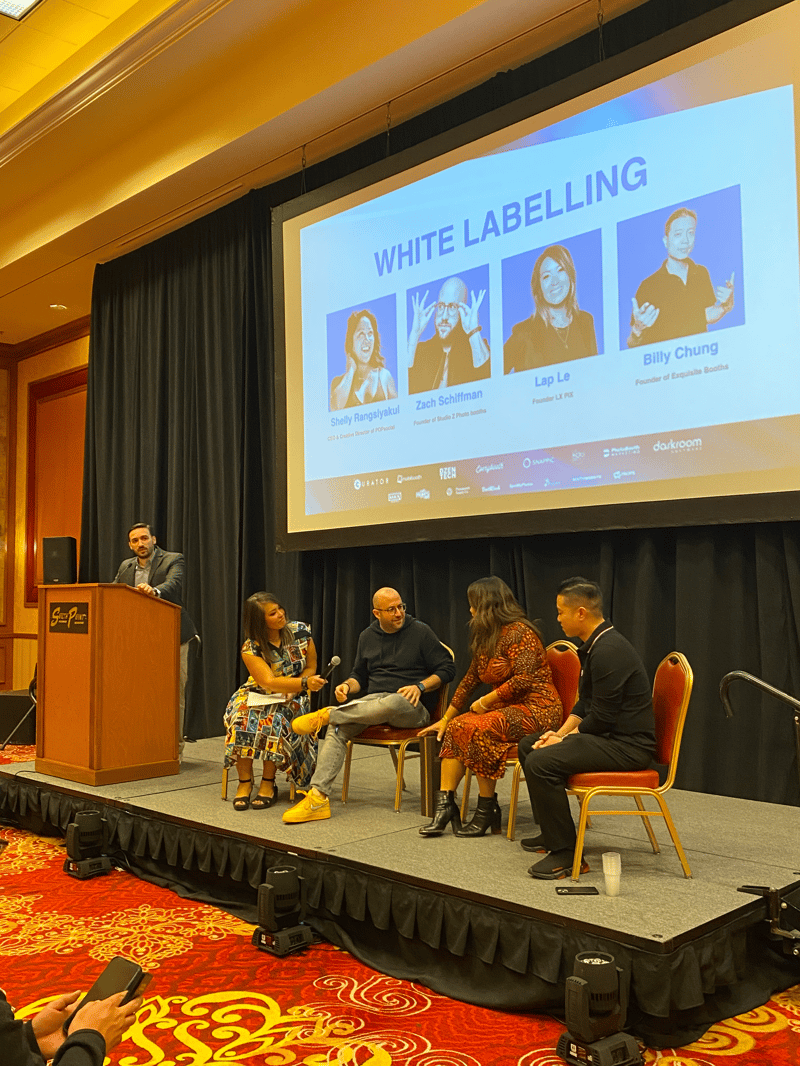 Those 14-hour days huddled in rooms discussing photo booth software, strategy, tactics, and best practices gave me information, and they caused me to realize something really significant about the industry.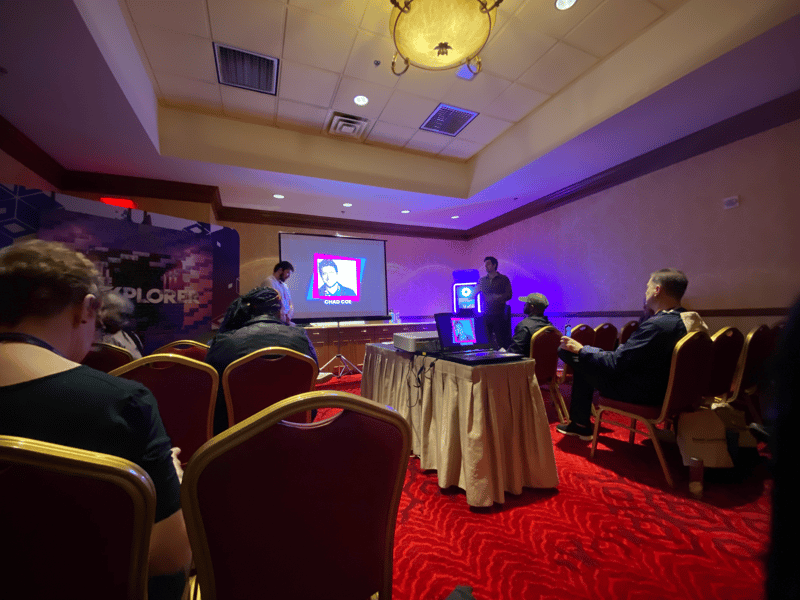 That insight gave rise to this guide.
If more photo booth businesses could incorporate some of the tactics I learned in my stint as a SaaS marketing leader, then those photo booth businesses could grow and thrive like never before.
Most photo booth businesses don't have multimillion-dollar marketing budgets. They can't afford to spend $9,000 a day on Facebook ads (yes, really). They aren't going to bring on a full-time data scientist to crunch marketing numbers, or a remote unmoderated testing agency to field test fill forms.
No way.
But what photo booth businesses, mom & pops, side hustles, solopreneurs, etc., can do is implement several tactics to radically outpace the competition and crush it in their local market.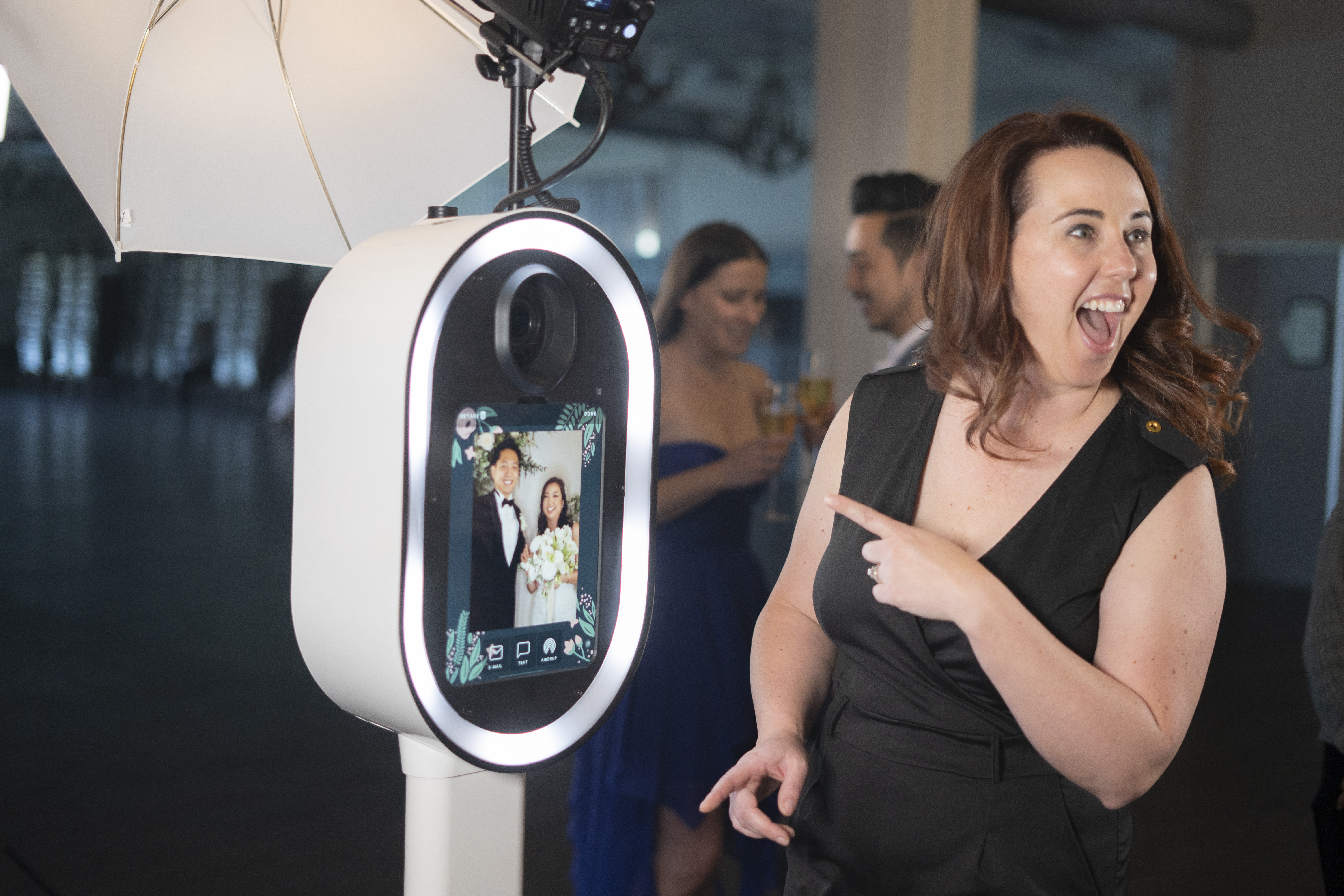 Those tactics are what you're about to read.
Photo booth rental has come a long way, and today's booths are things of beauty, easy to use, portable, and just plain fun.
I mean, look at this thing!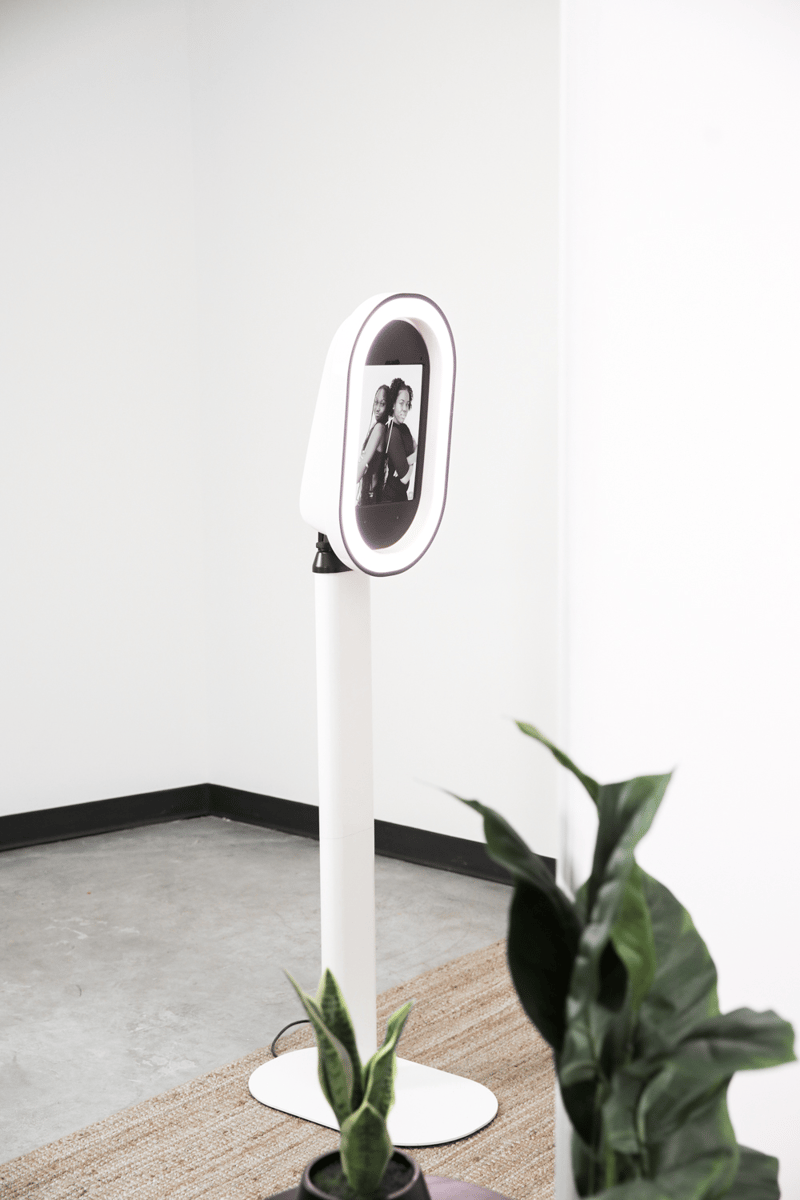 Running a successful photo booth business involves understanding the photo booth rental market, offering really impressive customer service, providing a product of quality, and creating partnerships with venues, event planners, and others who might want photo booths at their events.
Offering value-added services and free marketing can help build relationships and grow revenue, too.
For example, with Photobooth Supply Co's photo booth software, your customers can collect contact information — names, phone numbers email addresses, etc. — of everyone who uses the photo booth. This information is marketing gold.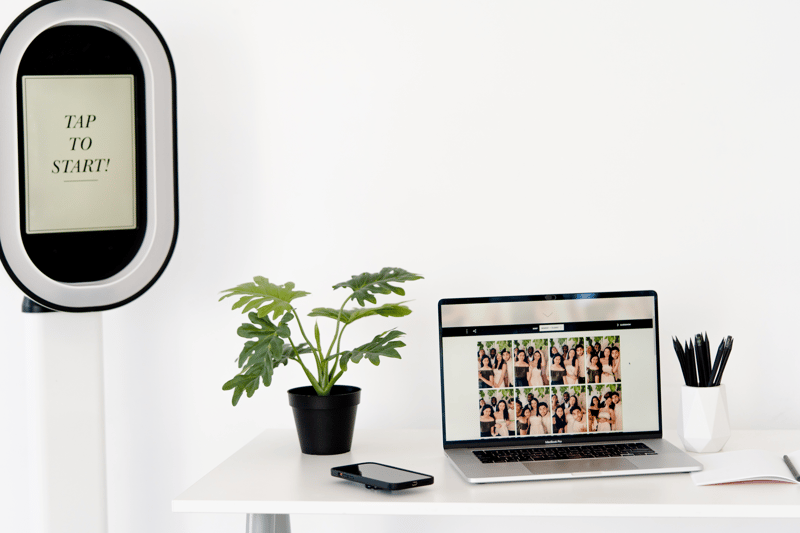 Additionally, it's important to maintain and upgrade your photo booth equipment.
Having a backup booth if possible, plenty of media for your printer, and sufficient props is important.
By the way, it's not hard to scale from 1 to 2 and more booths in a relatively short amount of time.
Kurtis Cross, a 30+ veteran of the DJ industry recently crossed into the photo booth business with purchasing one salsa booth.
In just a few months, he had scaled to four photo booths!
Here's a quick video explaining how he did it.
If something breaks, you want to be able to fix it or use a backup. And if that bride just has to have some beard and glasses props for her photo booth, or the birthday girl wants to throw confetti in her pics, you'll want to make them happy.
Let's Define the Goal of Your Photo Booth Rental
What's the goal when it comes to your photo booth rental business?
Simple. You want to book more business and generate more revenue.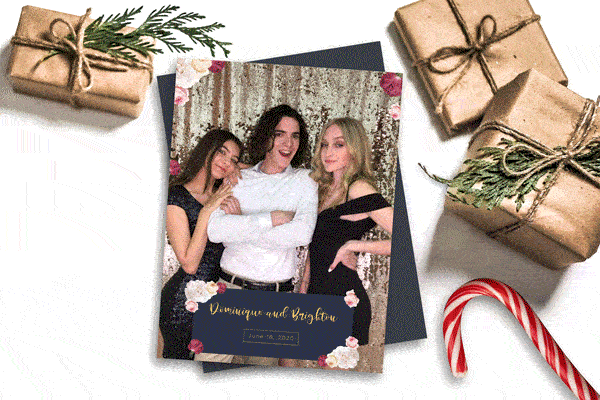 So, what does this look like practically?
Also simple: you need to appear in the top results of Google when people search for photo booths.
I'm going to write that again because it's ridiculously important. Your photo booth rental business must appear when people search for photo booth rental businesses.
Let me show you how this works.
I live in the lovely town of Greenville, South Carolina. Come visit sometime.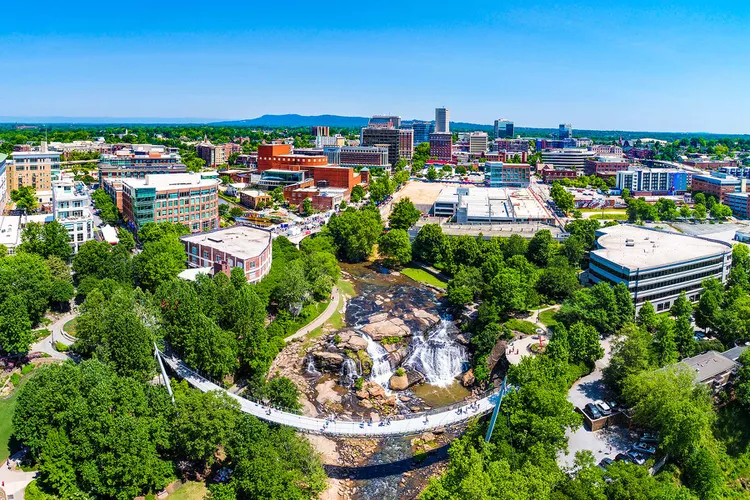 (Wave. You can almost see my house in this picture.)
If I'm planning a birthday bash for my awesome eleven-year-old, I want to rent a photo booth for the occasion.
So what do I do?
I google it.
Here's what I see.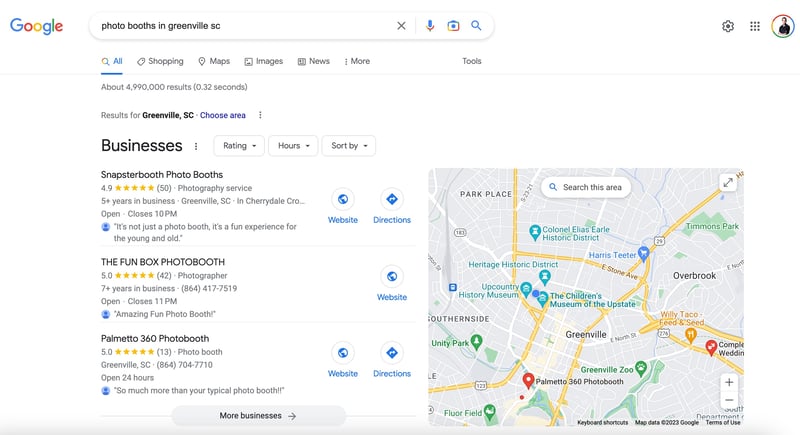 See those three listings — Snapster, Fun Box, and Palmetto 360?
That, my friends, is where you need to be if you are running a photo booth business in Greenville, South Carolina.
Let's take another look at how a potential customer might find you:
This time, we'll search for "rent a photo booth near me."

Ah, that's where I live! (Hi, mom!) That's my ZIP code. Please don't stalk me.
What do I see in the search results?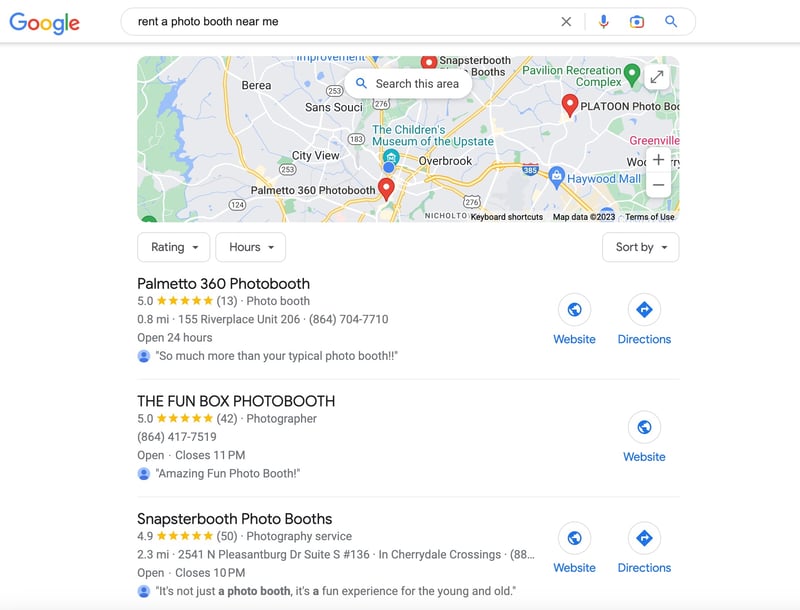 Boom.
Look familiar?
Palmetto 360, Fun Box, and Snapsterbooth have hit pay dirt. They know how to market their photo booth rental business, and you can bet that they are getting business right now as things are ramping up for wedding photo booth rental season (wedding season is kind of a big deal).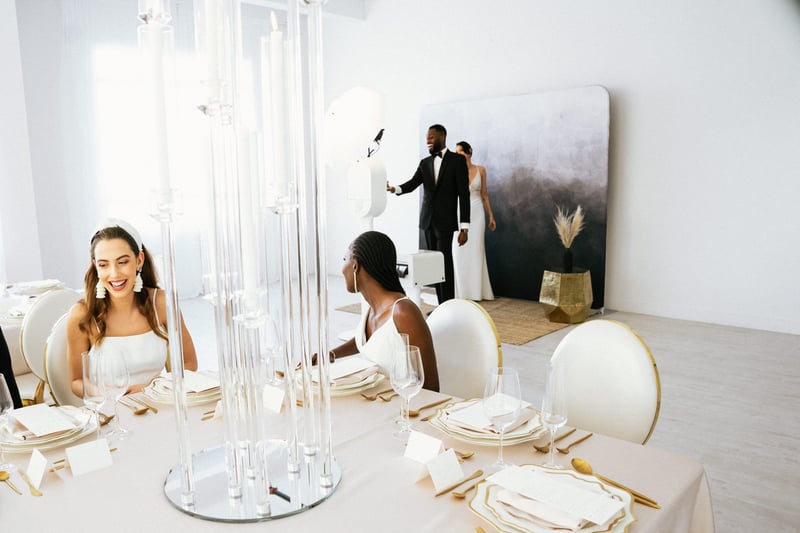 Since repetition is the key to learning, I'll show you one more variation on a photo booth rental theme.
Search term: "photo booth rental near me."
Search results — once again, the trinity of Greenville's dominant photo booth businesses.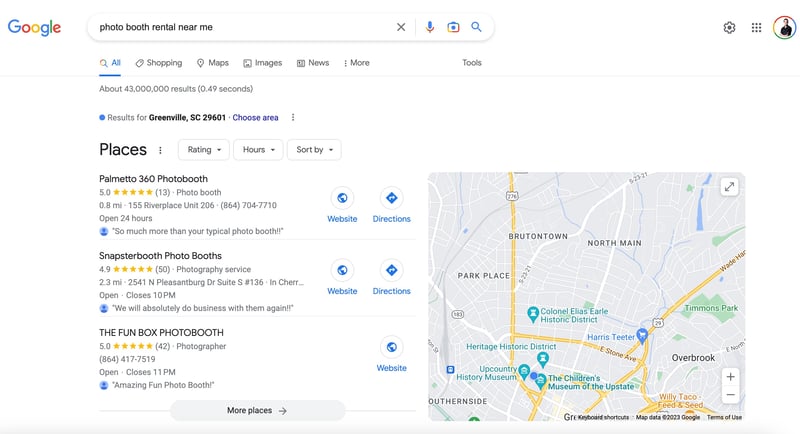 Caveat: This is not the only way to book business. Arrangements such as partnerships, word of mouth, referrals, etc. are more cost-effective and functionally effective. But if you are just starting out and if you want a consistent funnel of new customers, this is the way.
Follow These Seven Steps to Capture More Photo Booth Rental Business
Lots of preamble, but now we're ready to roll out the tactics.
These are listed in sequence, and I advise you to follow them in order.
Follow along as we cover these topics:
Niche Down
Register Your business on Google My Business
Optimize Your Google My Business Listing
Optimize Your Website for Local Search
Build Local Citations
Promote Your Business Locally
Ethically Steal From Other Photo Booth Businesses
Photo Booth Rental Domination Tactic 1: Niche Down
It's cliche, but riches are in the niches.
Yes, I have to start with this one, because it's important.
Niching your photo booth business means focusing on a specific market or niche, rather than trying to serve everyone. It's important because it allows you to stand out from the competition and become known as the go-to photo booth provider for a particular group of customers.
Does someone need a photo booth for a mitzvah? They know they should call you.
When you niche your business, you can tailor your marketing messages and offerings to meet the specific needs and desires of your target audience. This means you can create a more personalized experience for your customers and build a loyal customer base.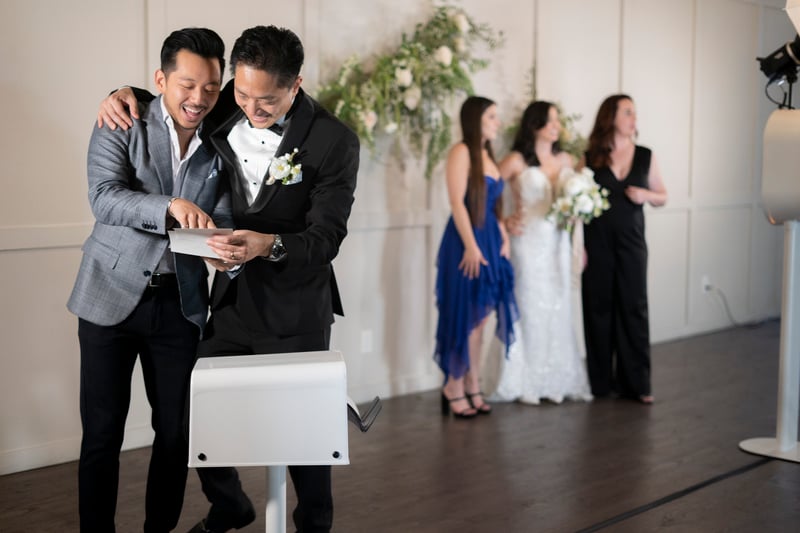 For example, if you niche your photo booth business to just weddings (not a bad idea), you can offer unique props and backdrops that are popular at weddings, and create packages that are tailored specifically for couples getting married.
You are the wedding master!
This can help you attract more wedding clients and become the go-to photo booth provider for weddings in your area.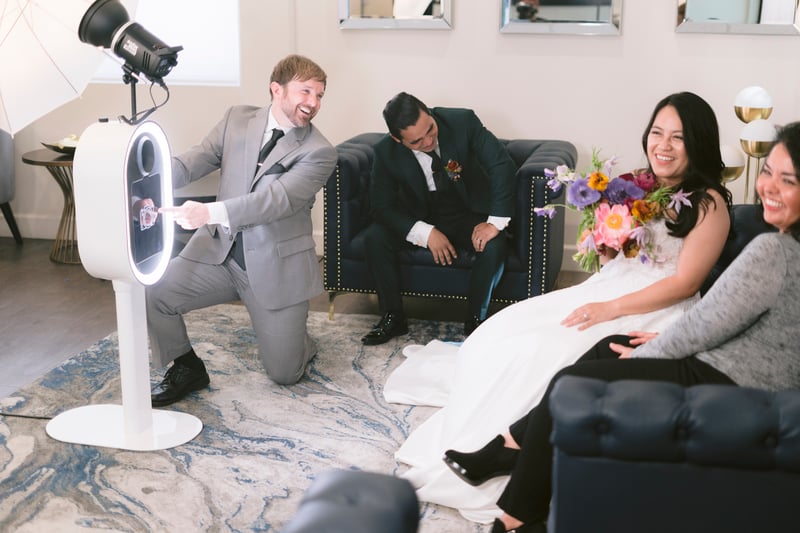 It's worth mentioning that you may tend to spend a significant amount of your budget on event-specific props, backdrops, and accessories. The more paraphernalia you have for a particular type of event — in this case, weddings — the better you are using your business budget.
It can be pricey to assemble a photo booth backdrop like this snazzy setup: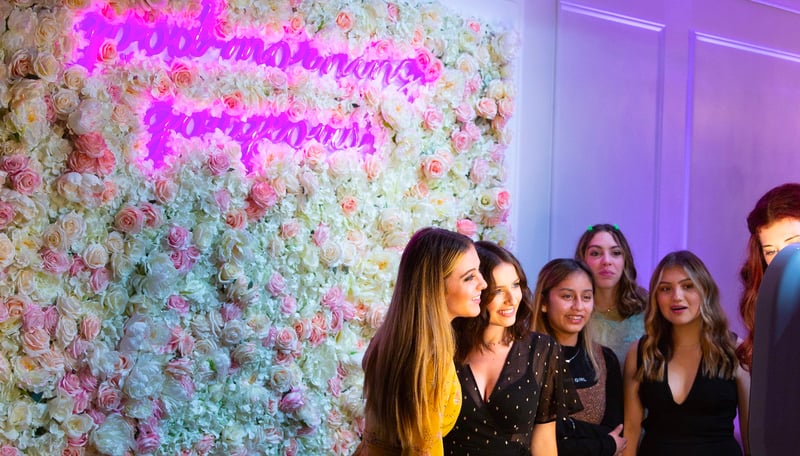 All in, you're looking at $600-$1,000 for this backdrop assembly.
Lots of panels, supports, neon lights, etc.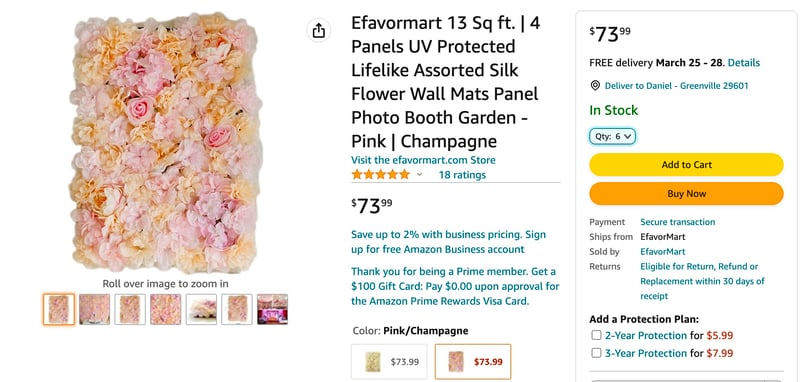 If you are niched in weddings, quinceañearas, etc., that expense is not really a problem. You can use it ten times, easily, in a single season.
But a backdrop like this doesn't repurpose very well for, say, athletic events such as the little league baseball championship or the Spartan Run.
Niche. Save. Spend. Rinse and repeat.
Niching your business also allows you to develop expertise in your chosen niche, which can help you deliver higher quality service and stand out as an industry leader. This can lead to more referrals and positive word-of-mouth, which is essential for the success of any business.
When you engage in conversation with, say, a wedding planner, you want to be able to speak their language.
You may recall that in the above, I mentioned that referrals and word-of-mouth business deals are enormously effective. Niching down allows your business to achieve that easy word-of-mouth activity that businesses crave.
In summary, niching your photo booth business is important because it allows you to stand out from the competition, attract more customers, create a personalized experience for your clients, and develop expertise in your niche.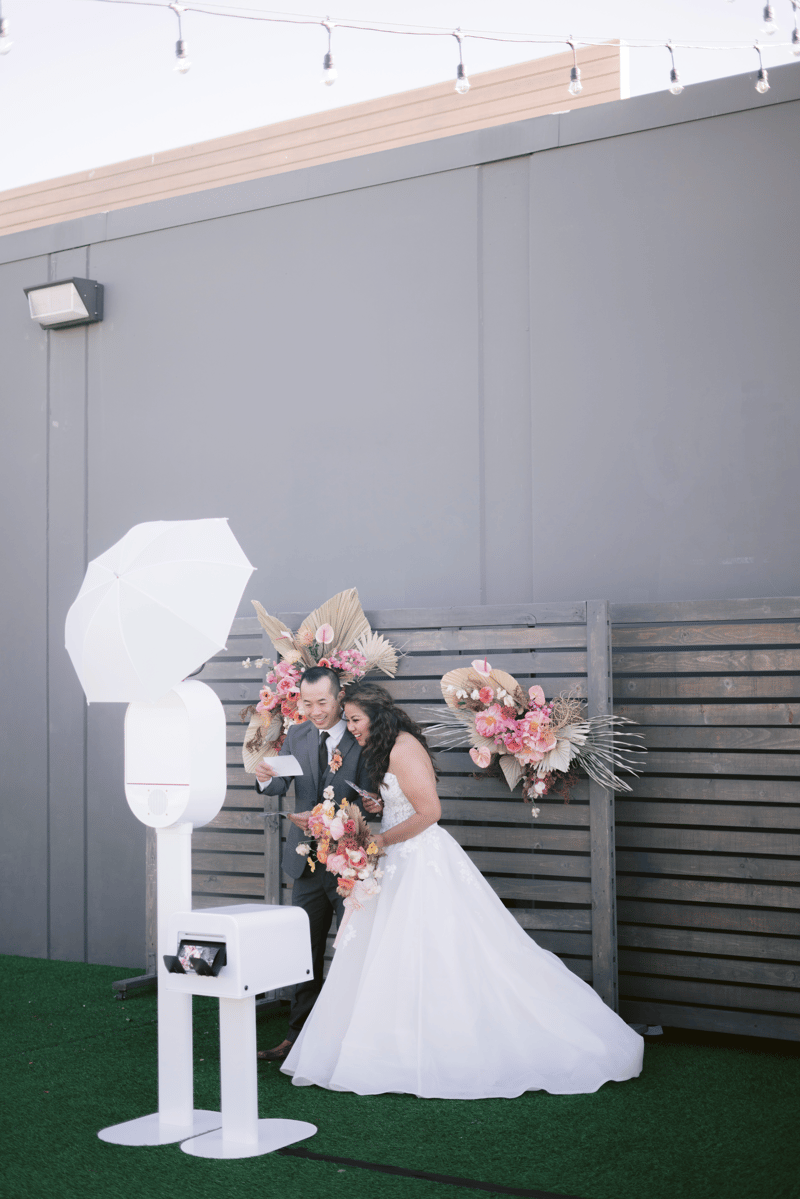 Photo Booth Rental Domination Tactic 2: Register Your Business on Google My Business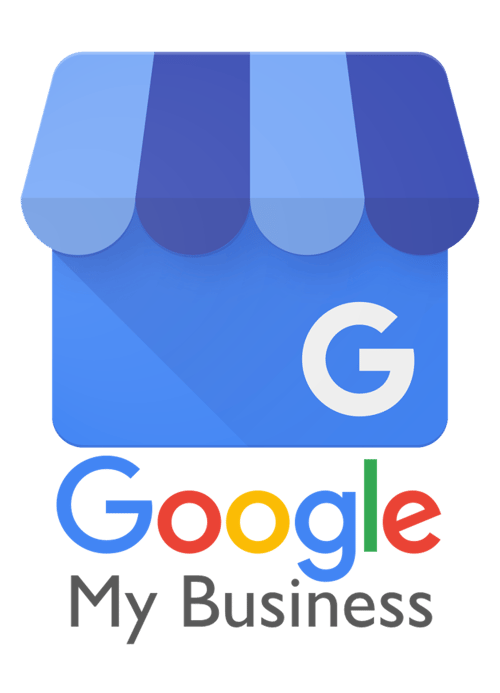 Fill in all the relevant details of your photo booth business such as name, address, phone number, website URL, business category, etc.
Verify your business listing by following the instructions provided by Google (this typically involves receiving a verification code via mail or phone)
Why is it important to register on Google My Business?
It is important for any photo booth biz to register on Google My Business (GMB), because it allows them to appear in local search results when potential customers search for businesses like theirs on Google.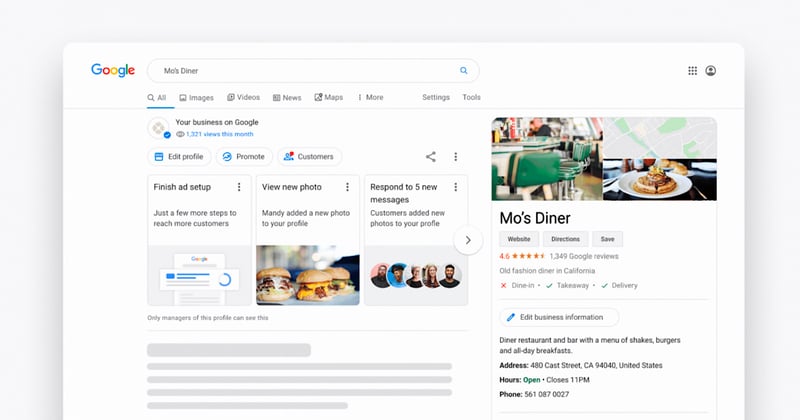 You may recall the examples above? The three photo booth businesses that are crushing it in Greenville, South Carolina, are doing so, in part, because they are crushing it on Google My Business.
When a business is listed on GMB, its profile information, such as its name, address, phone number, and hours of operation, will be displayed prominently in Google search results, Google Maps, and Google's local pack.
This is bread-and-butter basic stuff for potential customers who want to rent a photo booth.
This visibility in local search results will allow your business to attract more photo booth rentals, especially those who are searching for products or services in their local area.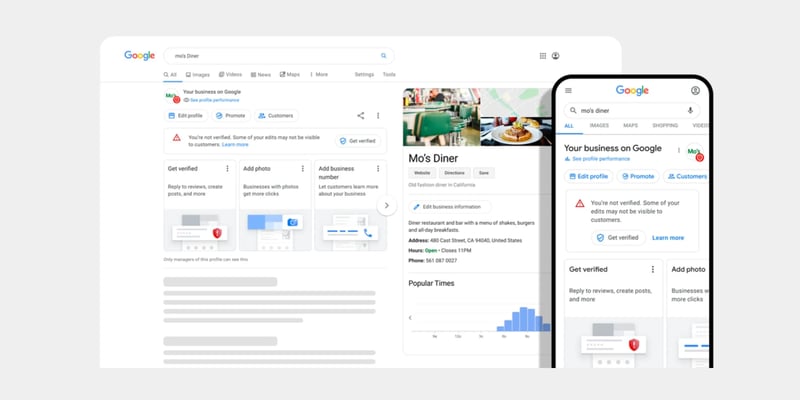 GMB simply makes it ridiculously easier for potential customers to find them.
In addition to appearing in local search results, your photo booth can also use GMB to showcase your products and services, share updates and special offers with your customers, and receive reviews and feedback from your customers.
For photo booth businesses, aesthetics are everything. Those pictures and resources on GMB are worth the money.
Overall, registering on Google My Business is a simple and effective way for businesses to increase their visibility in local search results, attract more customers, and build a strong online presence.
It's the starting point, but there's even more you can do.
Photo Booth Rental Domination Tactic 3: Optimize Your Google My Business Listing
Now that you've claimed your business, it's time to do some decorating.
Follow these steps.
Claim and verify your listing - Make sure to claim your GMB listing and verify your photo booth business to add credibility and ensure accurate information is displayed.
Provide accurate and complete information - Ensure that your GMB listing contains accurate and up-to-date information about your business, including your business name, address, phone number, website URL, hours of operation, and business category.
Use high-quality photos and videos - Add high-quality photos and videos of your photo booth and its services to showcase what you offer and accurately represent your brand. Use photos that are of high resolution and that highlight the unique features of your photo booth.
Encourage customer reviews - Encourage your customers to leave reviews on your GMB listing to build trust and credibility with potential customers. Add a call-to-action in your listing and respond to customer reviews.
Use keywords in your listing - Use relevant keywords in your GMB listing that accurately describe your services and are commonly used by your target audience to help your business rank higher in local search results.
Create posts and updates - Regularly post updates, offers, and announcements on your GMB listing to keep your customers engaged and up-to-date with your business activities. Use photos and videos of recent events, promotions, and any changes to your services to keep your listing fresh and relevant.
By optimizing your Google My Business listing, you can improve your visibility in local search results, attract more customers, and build a strong online presence.
Photo Booth Rental Domination Tactic 4: Optimize Your Website for Local Search
The idea of "optimizing your website" can sound daunting.
After all, isn't this the domain of basement lurking hackers who murmur jargon about link wheels, black hat SEO, and hreflang.
Gratefully, it's pretty easy to do. It just takes a little bit of time. Follow along, and you'll crush it.
First, just to make sure — your Google My Business listing is absolutely necessary. This is a crucial step in showing up on Google Maps and local search results. Make sure your business name, address, phone number, and website are accurate and consistent across all online directories.
Use location-specific keywords. Include keywords that describe your business and location on your website, such as "photo booth rental in [city name]." This can help Google understand that you're a local business and show your website to people in your area.
Create location-specific pages. If you serve multiple cities or areas, create separate pages on your website for each location. Include information about your services, pricing, and customer reviews for each area.
Get local backlinks. Reach out to local businesses, event planners, and wedding venues and ask if they'd be willing to link to your website. This can help establish your website as an authority in your area.
Encourage customer reviews. Positive reviews on Google, Yelp, and other review sites can help boost your local search rankings. Encourage customers to leave reviews by including links on your website and in follow-up emails.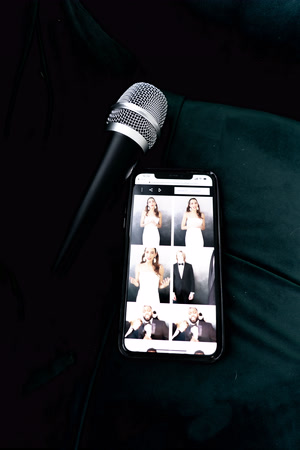 Advanced Optimization Tactic
Want to take this to an extra step? Introducing…structured data markup for your photo booth business.
Structured data markup, also referred to as schema, is a special code you can add to your website to help search engines understand the content on your pages better.
It looks like this: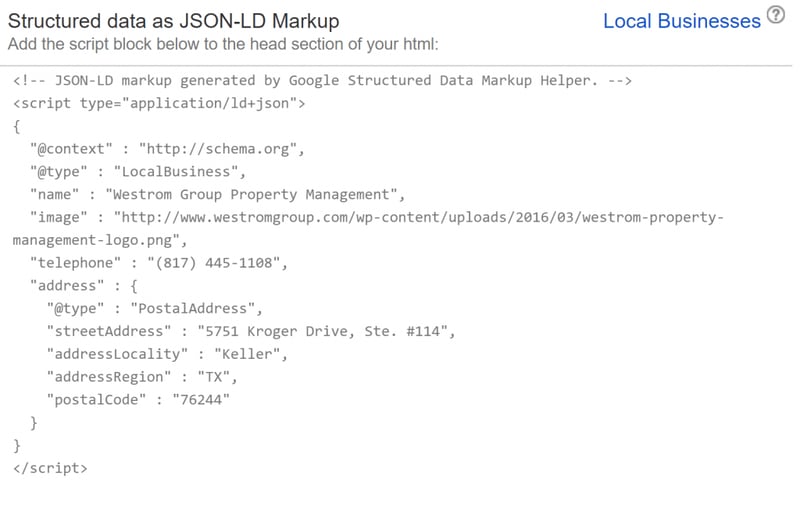 By using structured data markup, you can provide more detailed information about your photo booth company, such as your address, phone number, hours of operation, and customer reviews.
Very few photo booth businesses are using structured data markup on their website, so this is a first-mover advantage idea for you.
You aren't a coder. I get it. Neither am I.
Thankfully, it's pretty easy to do.
To add structured data markup to your website, you'll need to follow these steps:
Choose a schema markup. Here are some of the best.
Select these markup elements. You can think of structured data as Google My Business except it's for every search engine. The same concept applies. You want structured data markup on your website that makes it very clear who you are and what you do. Here are those elements to include:

Business Name: This is the name of your local business.
Address: This includes your physical location, including the street address, city, state/province, and postal code. You can also include latitude and longitude coordinates if you're feeling full of caffeine or something.
Phone Number: This is your business phone number, including the area code.
Hours of Operation: This includes the days of the week and hours of the day that your business is open. Don't worry about holidays at this point.
Website URL: This is the URL of your business website.
Business Type: This is the type of business you operate — i.e. a photo booth company.
Reviews: This includes customer reviews and ratings of your business.
Social Media Profiles: This includes links to your business's social media profiles, such as Facebook, Twitter, and Instagram.
Services offered: This includes a list of the products or services that your business offers such as photo booth rentals for weddings, etc.

Add the markup to your website. You can add the markup code to your website manually or by using a plugin or tool. Make sure the markup code is added to every page that you want to improve local search results for.
Test the markup. Once you've added the markup code, use a structured data testing tool — Google's Structured Data Markup Helper is probably the easiest and most effective — to make sure everything is working correctly. The tool will show you any errors or warnings that need to be fixed.
By using structured data markup on your website, you can help search engines better understand your photo booth company and improve your chances of showing up in local search results. This can help more people in your area find and hire your services.
Photo Booth Rental Domination Tactic 5: Build Local Citations
What Are Local Citations?
Local citations are online listings of your business information such as your business name, address, phone number, and website on various online directories, platforms, and search engines.
It's kind of a boring-sounding thing, but it does provide some exciting results. To put it plainly, listings provide information to potential customers about your business and make it easier for them to find you online.
Where, specifically, do you create local citations?
They're everywhere. From Facebook to MapQuest, every industry and business iteration has somewhere to create these local citations.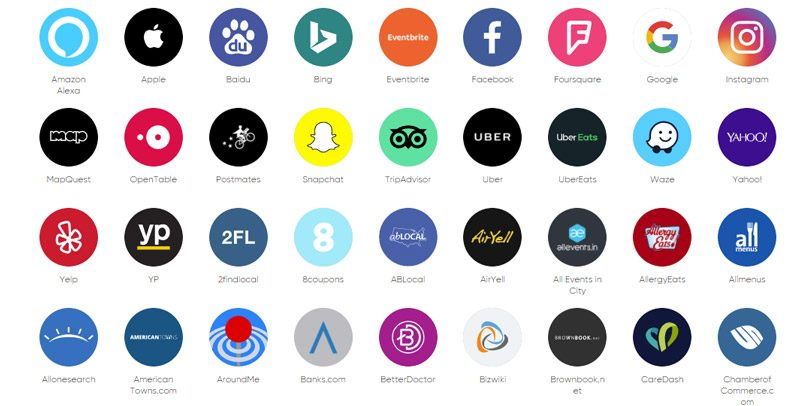 Obviously, you won't be on all these sites. You aren't exactly a restaurant needing to get on OpenTable, but you can definitely get on several of them.
More eyeballs. More business. More revenue.
For example, if someone searches for "photo booth rental near me" on Google, the search engine will show a list of local businesses that offer photo booth rental services. If your business is not listed on these directories or platforms, you may miss out on potential customers who are searching for your services.
And Why Are Local Citations Important for My Photo Booth Business?
You need to build local citations to improve your visibility and credibility in the local market.
Getting your photo booth business listed on reputable directories and platforms such as Google My Business, Yelp, and Yellow Pages, increases your chances of being found by potential customers searching for photo booth services in your area.
Local citations also help search engines understand the relevance and authority of your business, which can improve your search engine rankings and attract more organic traffic to your website.
Create a list of relevant directories: Start by creating a list of local directories that are relevant to your photo booth business, such as Yelp, Google My Business, Yellow Pages, and Angie's List. Make sure to choose directories that are popular in your area and relevant to your industry. I've listed the top ten at the end of this section.
Check existing citations: Use a citation tracking tool, such as Moz or BrightLocal, to check if your business is already listed on these directories. If it is, make sure that the information is accurate and up-to-date.
Add missing citations: If your business is not listed in a directory, add it by creating a new listing. Make sure to include accurate and consistent information, such as your business name, address, phone number, and website.
Verify your listings: Some directories require you to verify your listing by phone, email, or postcard. Make sure to complete the verification process to ensure that your listing is live.
Build links to your citations: To improve the authority and visibility of your citations, build links to them from other websites. Reach out to local blogs, news websites, and business directories and ask if they can link to your citations.
Here are some of the best websites for building local citations for your photo booth business. Most are free, although many would like you to upgrade. (You don't need to upgrade if you don't want to.)
Yelp
Google My Business
Yellow Pages
Angie's List
Facebook
Apple Maps
Bing Places
Foursquare
Superpages
TripAdvisor
By building more local citations on these directories, you can improve the visibility and credibility of your photo booth business online, and attract more local customers to your business.
Photo Booth Rental Domination Tactic 6: Promote Your Business Locally
This section is intentionally generic.
There's no one right way to promote your photo booth business locally.
What it comes down to is your true personality, your style, your approach, and your being you in your community.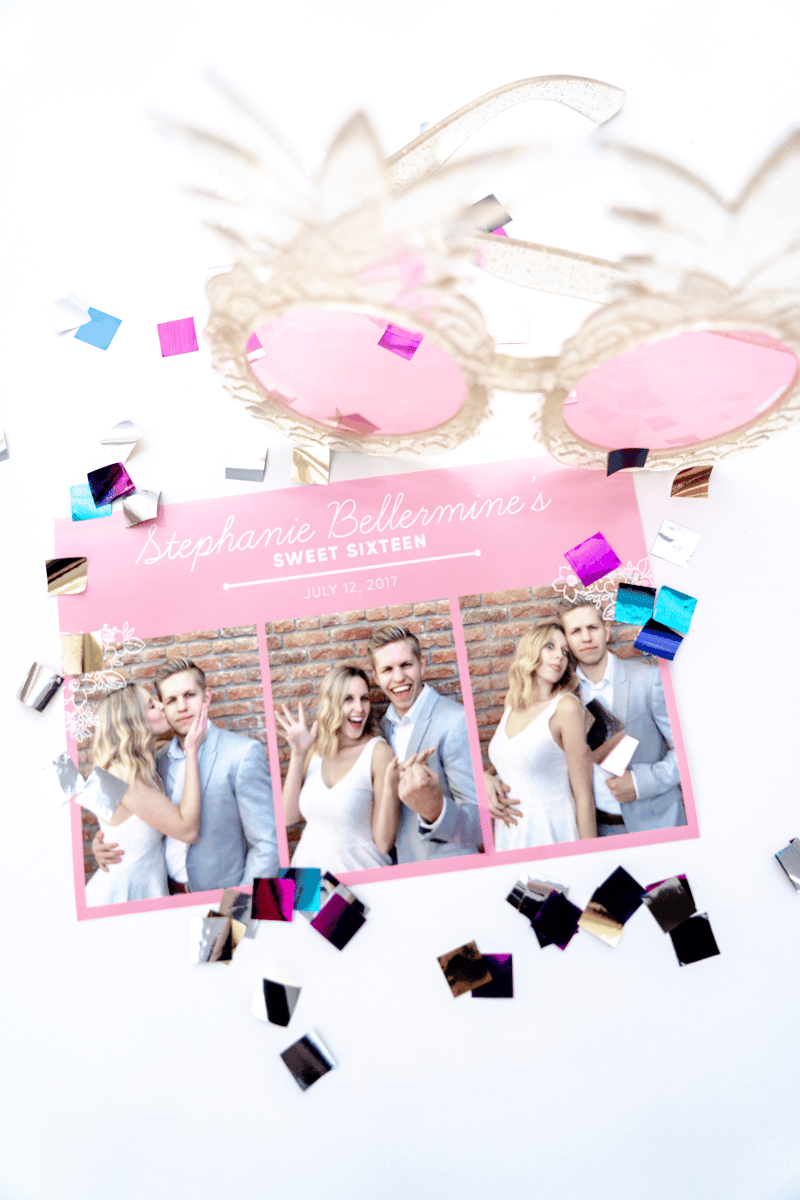 Here are some ideas that have worked for the photo booth owners we know and love:
Consider sponsoring or participating in local events like fairs, festivals, or charity fundraisers. Setting up your photo booth at these events and giving out fun props can help attract attention and generate buzz about your business. You can also use social media to share photos of your booth and tag the event, which can help increase your online exposure.
Another way to engage with your community is to partner with other local businesses or organizations. For example, you could offer a discount to customers who show a receipt from a nearby restaurant or work with a local wedding planner to offer package deals for weddings or other events. By collaborating with other businesses, you can reach a wider audience and build strong relationships within the community.
Encourage your customers to leave reviews and respond to any feedback, positive or negative, to show that you value their opinions and are dedicated to providing excellent service.
With a little effort and creativity, you can promote your local photo booth business and become a beloved fixture in your community.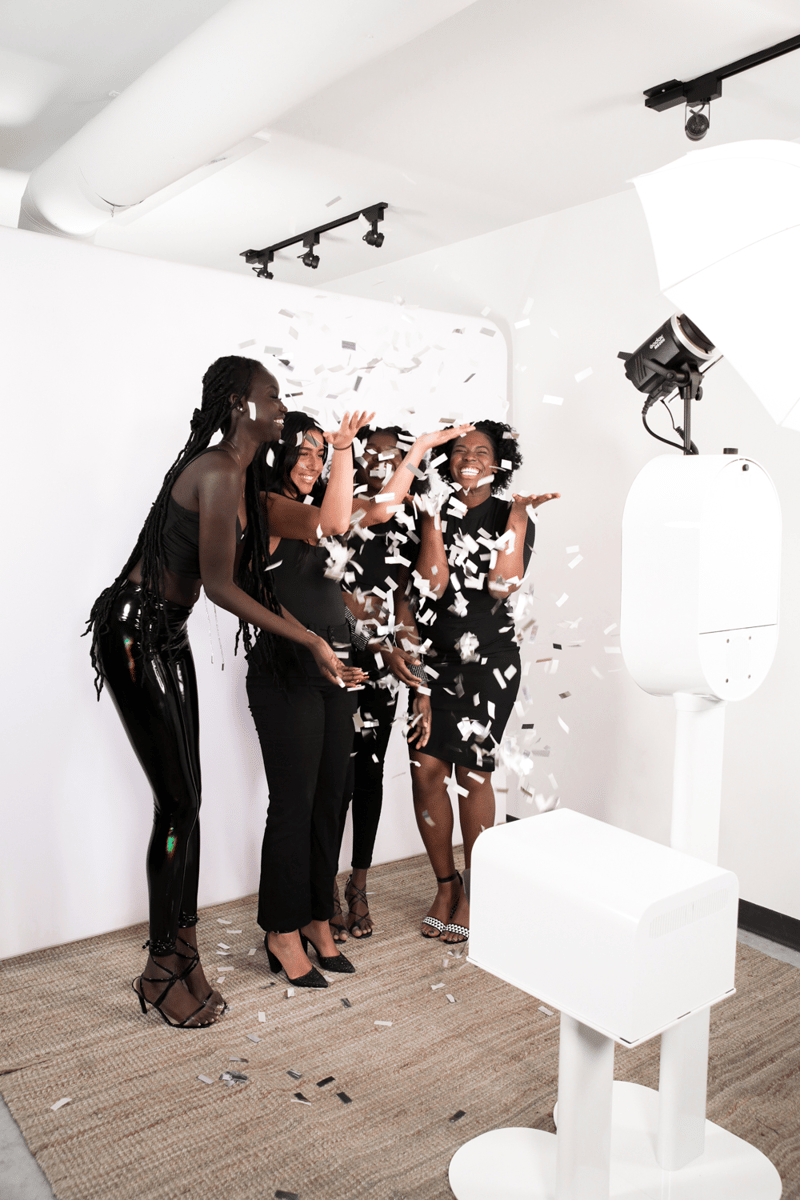 So go out there, have some fun, and get noticed!
Photo Booth Rental Domination Tactic 7: Ethically Steal From Other Photo Booth Businesses
Perhaps you've heard the quote attributed to Faulkner, Steve Jobs, Pablo Picasso, and everyone else - Good artists copy; great artists steal.
Now you can attribute it to yours truly, because I'm going to put a photo booth business spin on it.
Good photo booth business owners copy. Great photo booth business owners steal.
Okay, a little clunky, but you get the idea.
To summarize, copy the great things that other businesses are doing.
To mix more tired metaphors, imitation is the highest form of flattery and you don't need to reinvent the wheel.
If you want to copy the good ideas that another local photo booth business is doing, here are some steps you can take:
Research the competition - Start by researching your local competition and identify which businesses are doing well and what strategies they are using. Check out their websites, social media accounts, and Google My Business listings to see what they are doing differently.
Make a list of the best ideas - Make a list of the best ideas you find and prioritize them based on which ones would be the most effective for your business.
Implement the ideas - Once you have identified the best ideas, start implementing them in your own business. If they have a strong social media presence, consider creating your own social media pages and posting regularly. If they offer unique services, consider adding those services to your own offerings.
Monitor the results - Keep track of the results of the changes you have made and adjust as necessary. Pay attention to how customers respond to the changes and make adjustments based on feedback.
Keep innovating - Once you have implemented the best ideas from your competition, don't stop there. Keep looking for new ideas and ways to improve your business. Attend industry events and workshops, talk to your customers, and stay up-to-date with the latest trends and technologies.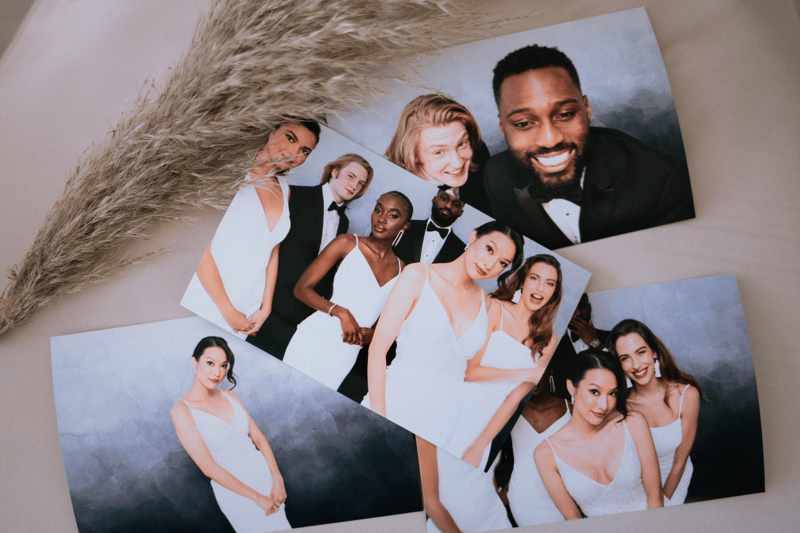 By copying the good ideas of other local photo booth businesses, you can improve your own business and stay competitive in the market. However, it's important to put your own spin on these ideas and make them unique to your own brand. Always be sure to give credit where credit is due, and never copy anything that could be considered unethical or illegal.
Here's an example from The Proper Booth, a premier photo booth business in the UK, and owned by Charlotte, whom I mentioned above.
We like Charley and work with her a lot.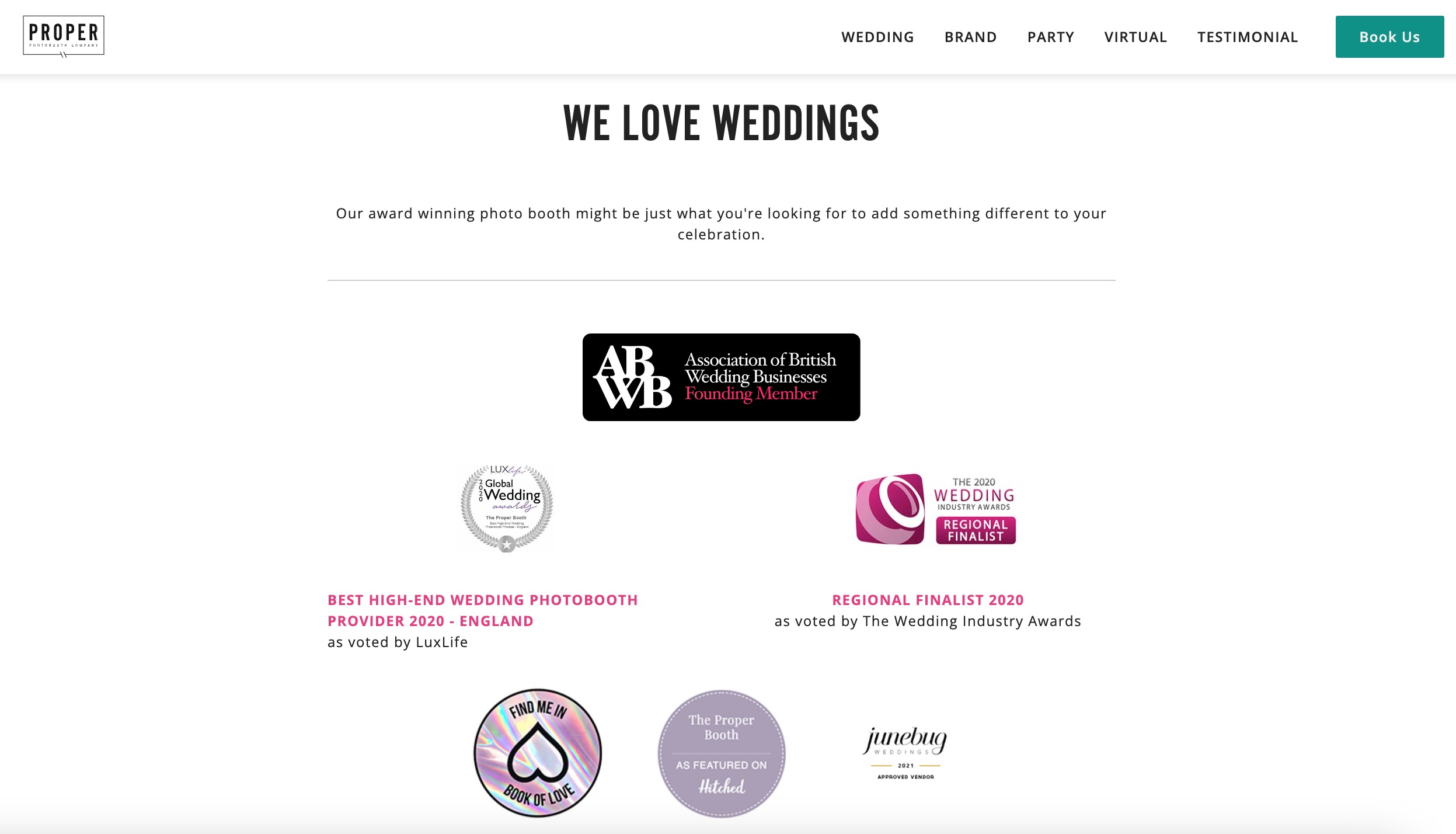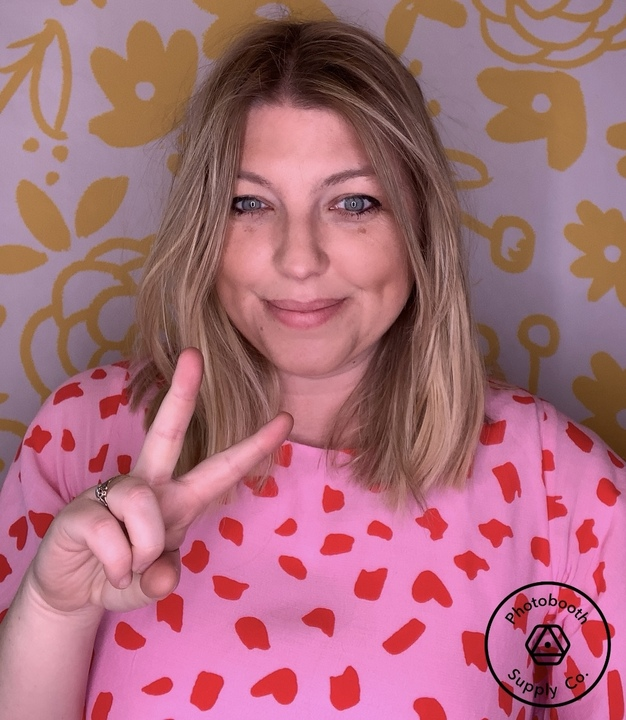 I think it's cool that Charley has these logos and wedding awards on her website.
Lots of cred and an outstanding way to build her brand's trust, while also displaying her niche expertise in weddings.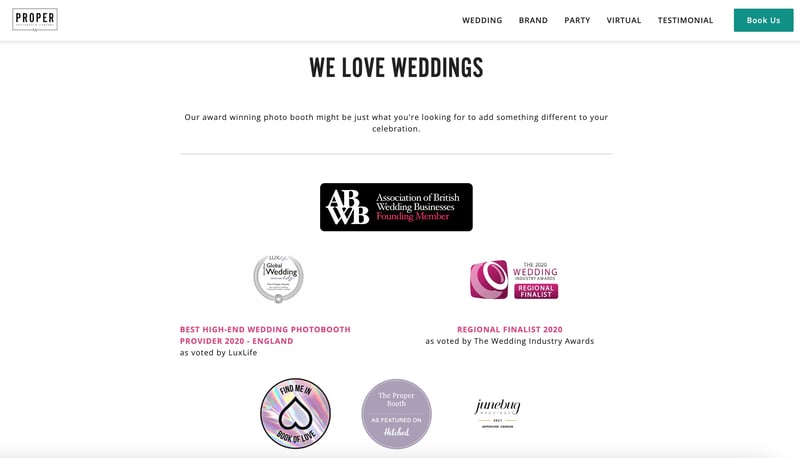 I want to do that, too!
And, since I'm in South Carolina, USA, and not in the UK, I can find local wedding associations, enter my business information, and gain some credibility of my own.
You did it. You reached the end. Which is kind of the beginning, actually.
This was a long guide. And it's not like you can do everything here in a single afternoon.
We get it.
Take things one step at a time. One bite. Chew. Swallow. Next.
As a photo booth rental business owner, you have an amazing potential to create unforgettable memories for your customers and make a positive impact in your community. Photo booth businesses are special in that way.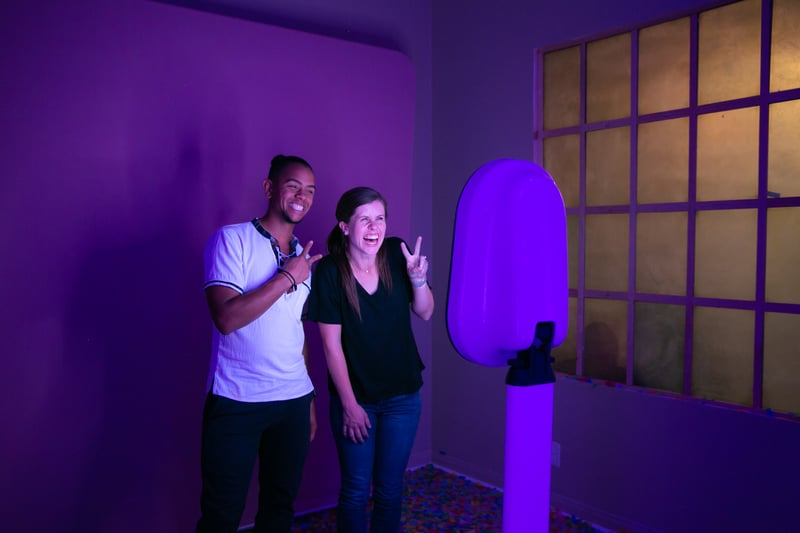 By taking the steps outlined in this article, such as building local citations, engaging with your community, and optimizing your online presence, you can take your business to the next level and stand out from the competition.
We believe in you and your business, and we know that with hard work and dedication, you can achieve your goals and create a thriving photo booth rental business that people love.
So keep pushing forward, stay authentic, and always remember why you started this journey in the first place. Good luck!
Before You Go, I Have Three Action Items for You
First, if you are dipping your toe into the photo booth industry, please take five minutes to watch this introductory video to starting a photo booth business.
If you want to get a demo of our photo booths, please schedule one today. Thousands of people have attended these live demos. They are interactive, entertaining, and free.
Finally, if you want to know how much money you can make from a photo booth business, check this free profit calculator. It takes one minute exactly (I timed it.) to estimate your one-year profits from your biz, and you can see your results without checking your inbox. I just ran it, and I can make $55k+ in a year running a single photo booth part-time.