Rewind six months of my life.
My knowledge of the photo booth industry was…gestures vaguely… nonexistent.
I'd seen a few photo booths in the wild, but ask me to explain the industry? Hard pass.
That all changed.
Several months later, and I'm elbow deep in a ridiculously exciting and fast-paced industry.
I've attended photo booth masterminds.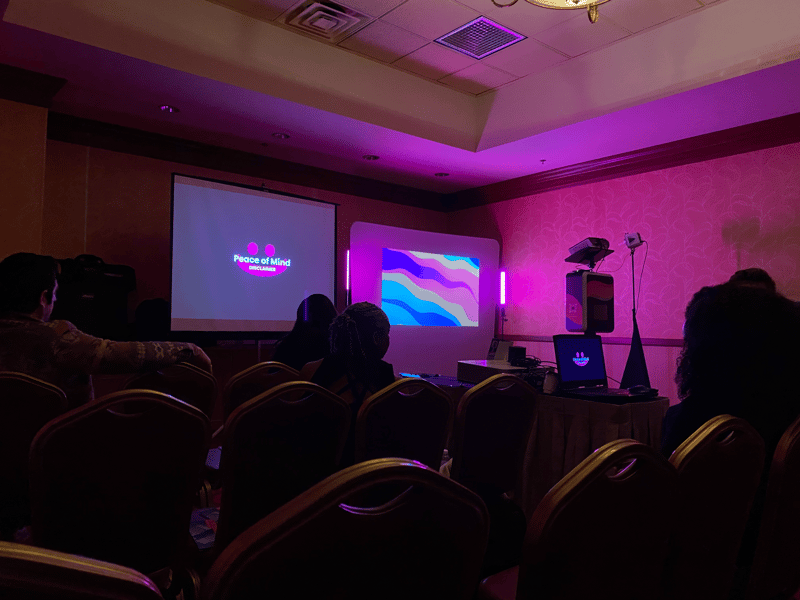 I've mingled with hundreds of people at photo booth expos, meeting the world's most influential photo booth business owners.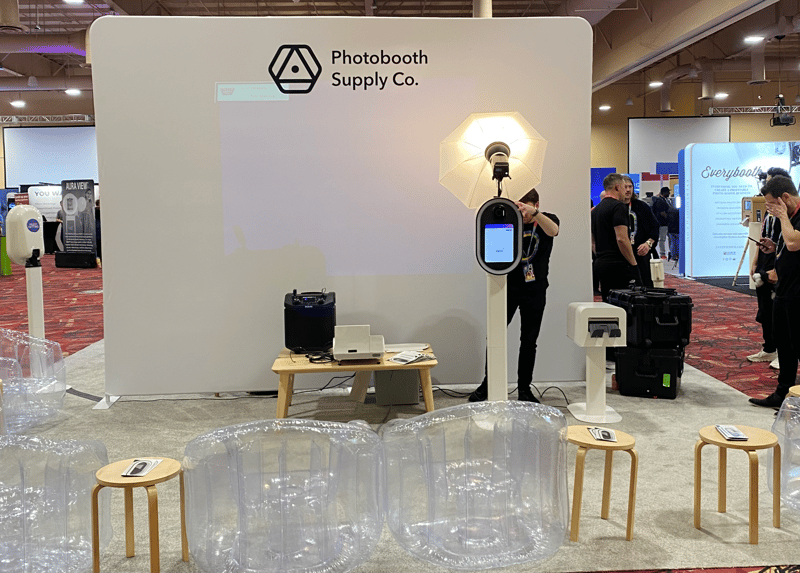 I only know a tiny fraction of the photo booth industry, but what I have encountered is unbeatably good news.
For example, I had no idea that the photo booth was a billion-dollar industry.
Nor did I know that a large percentage of photo booth business owners are women and underrepresented groups.
For a quick and fun immersion in the photo booth industry, I introduce you to 21 surprising statistics.
The Photo Booth Industry Is a Billion Dollar Industry in 2023
I didn't believe this one until I fact-checked it (IBIS), but it took attending the Photo Booth Expo 2023 in Las Vegas to really experience the extent of the industry.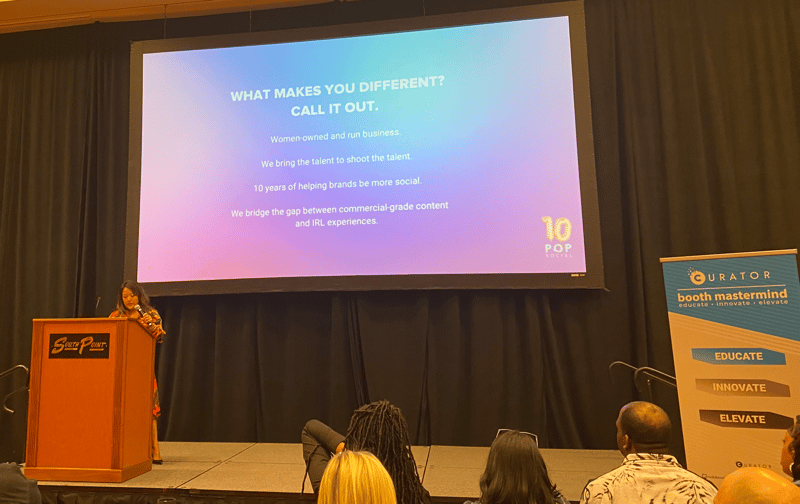 It was an experience to remember.
I'll never forget a cheering group of thousands of photo booth business owners chanting the countdown to the opening of the trade show floor.
In the 80,000 square feet expanse of vendors, manufacturers, software providers, and more, I saw just how massive this industry is.
Oh, and it's only growing. The global photo booth market is expected to reach a whopping $1.2 billion by 2024!
Photo Booths Are the Second Most Popular Form of Entertainment at Weddings
If you are going to attend a wedding anytime soon, expect to see a photo booth.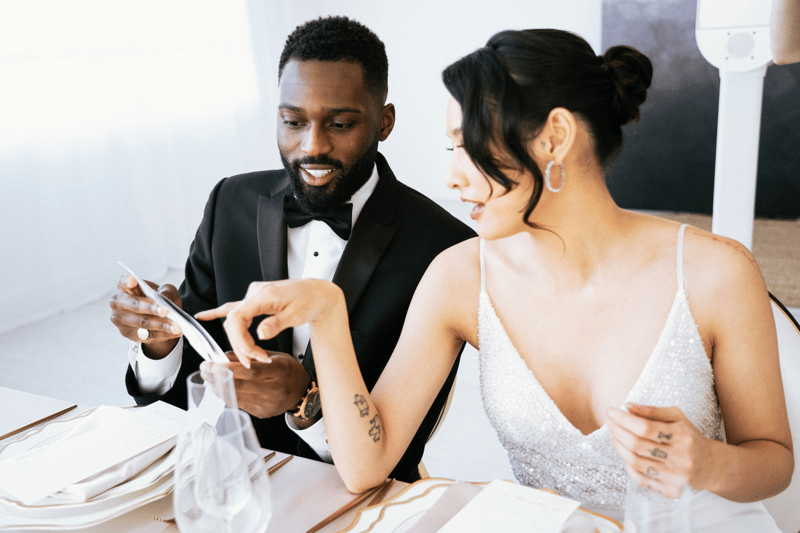 Because they are so portable, you'll even see them at destination weddings like beaches or mountain retreats.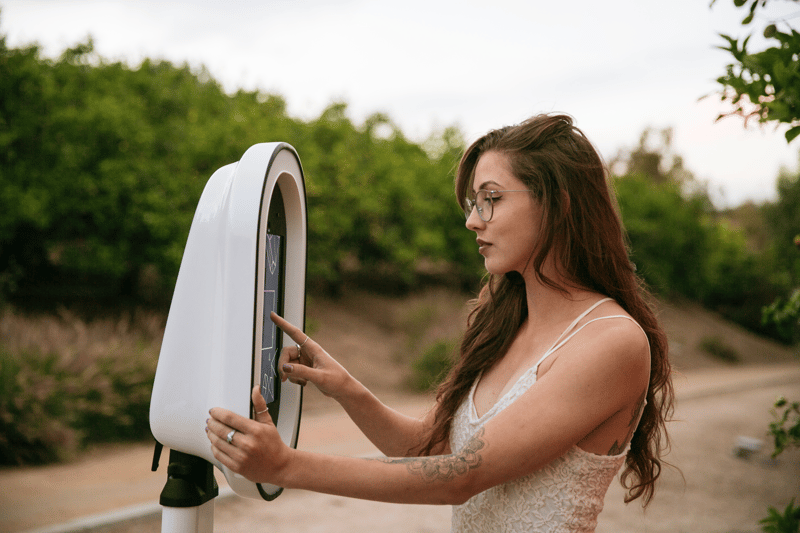 Our Salsa booth is one of the most popular photo booths on the market because of its ultra-portability.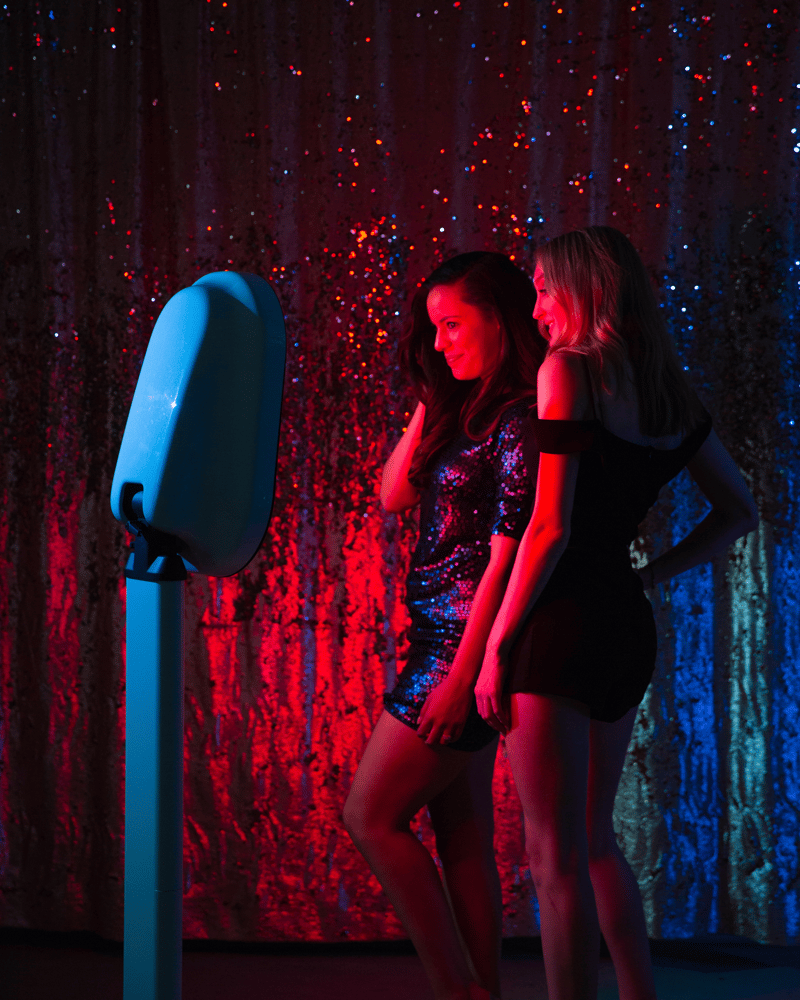 Here is a picture of the entire booth setup — cords, stand, head, etc., in one compact, easy-to-move carrying case.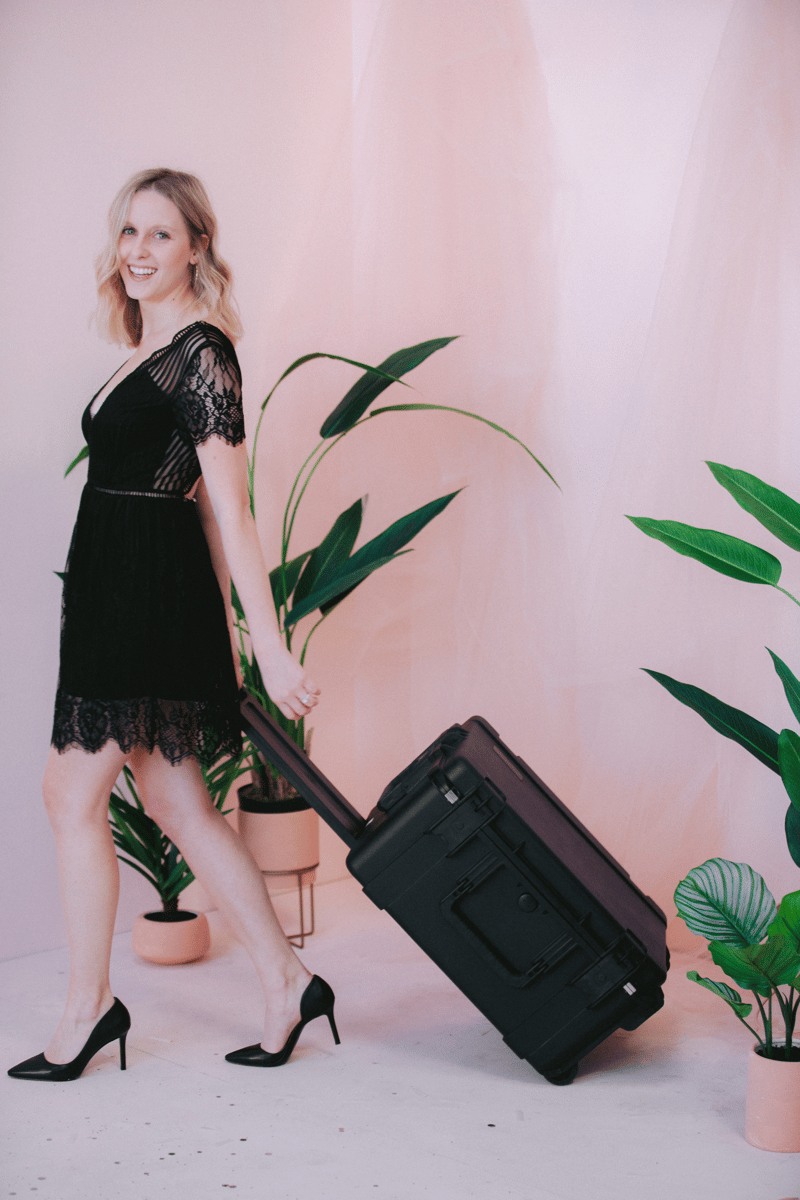 The only entertainment feature that tops photo booths is DJs.
But who's to say that DJs and photo booths don't go together?
Many of PBSCO's customers are DJs. These DJs have found that a photo booth is an easy and fun augment to their services.
It was no coincidence that at the world's largest photo booth exposition, there was a simultaneous DJ Expo taking place on the same trade show floor.
Allow me to tell you that throwing some strobe lights and fog machines into a boomerang photo booth experience is not uncool.
Music belongs nearly everywhere. And photo booths belong at nearly every event.
So music and photo booths? Definitely a peanut-and-butter kind of winning combination.
Photo Booths at Corporate Events Are the Fastest Growing Industry Market
But it's not just weddings that are driving the photo booth industry. Corporate events, birthday parties, and even proms are all popular occasions for renting a photo booth.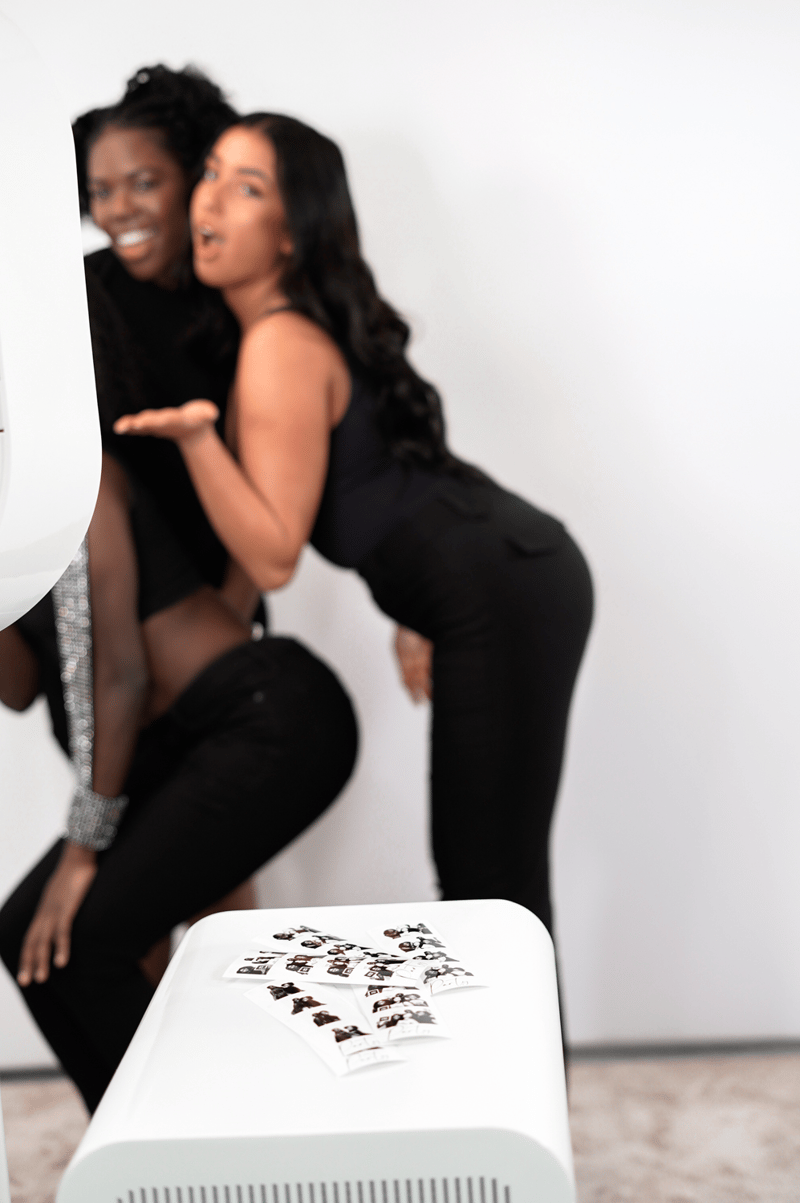 In fact, one report found that the demand for photo booths at corporate events has increased by 150% in the past few years.
Watch these, and you may, like I did, laugh, cry, and gain an enormous amount of inspiration.
The Average Price of a Photo Booth Rental in the United States is Around $600 to $1,000 for an Event
Rental duration can be anywhere from an hour to several hours. Most photo booth owners charge around $400 per hour for photo booth rental.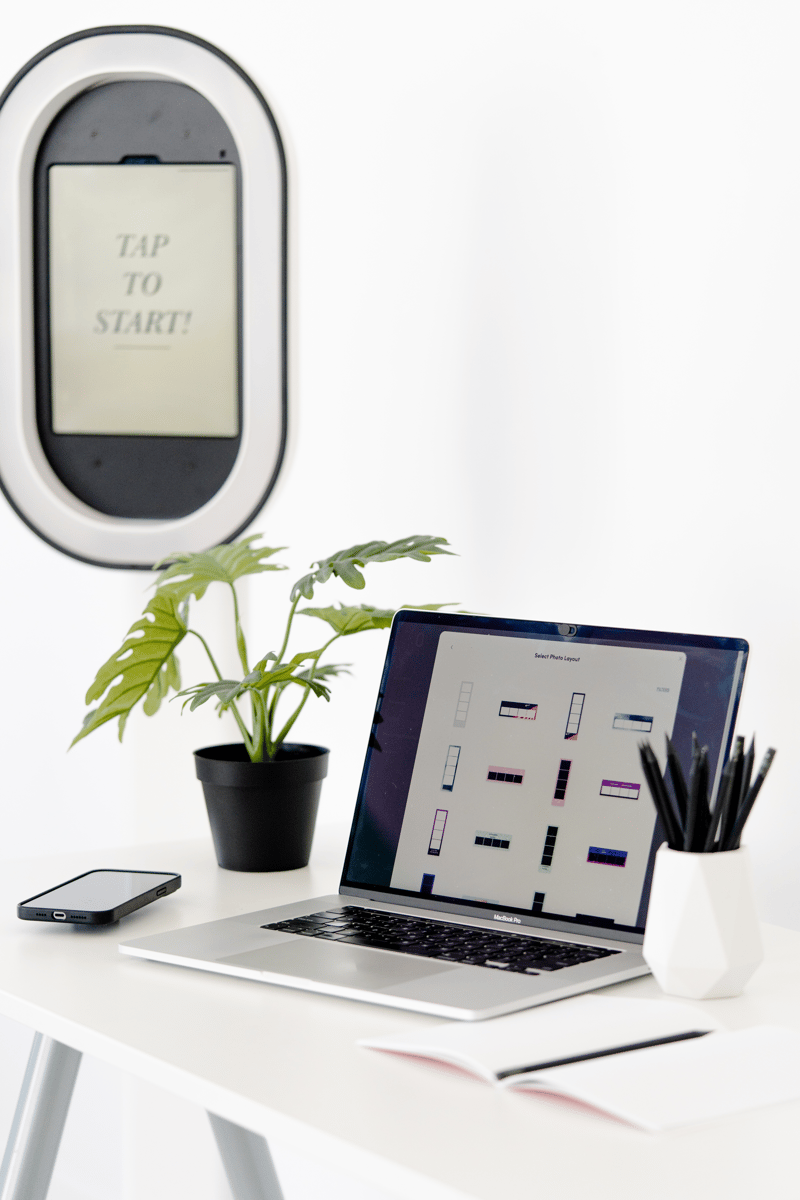 That amount increases with additional features, backdrops, props, custom requests, photo types, etc.
The Photo Booth Rental Industry Has Grown by an Estimated 11% Annually Over the Past Five Years
As far as events go, photo booth rentals are most popular for weddings, followed by corporate events and birthday parties.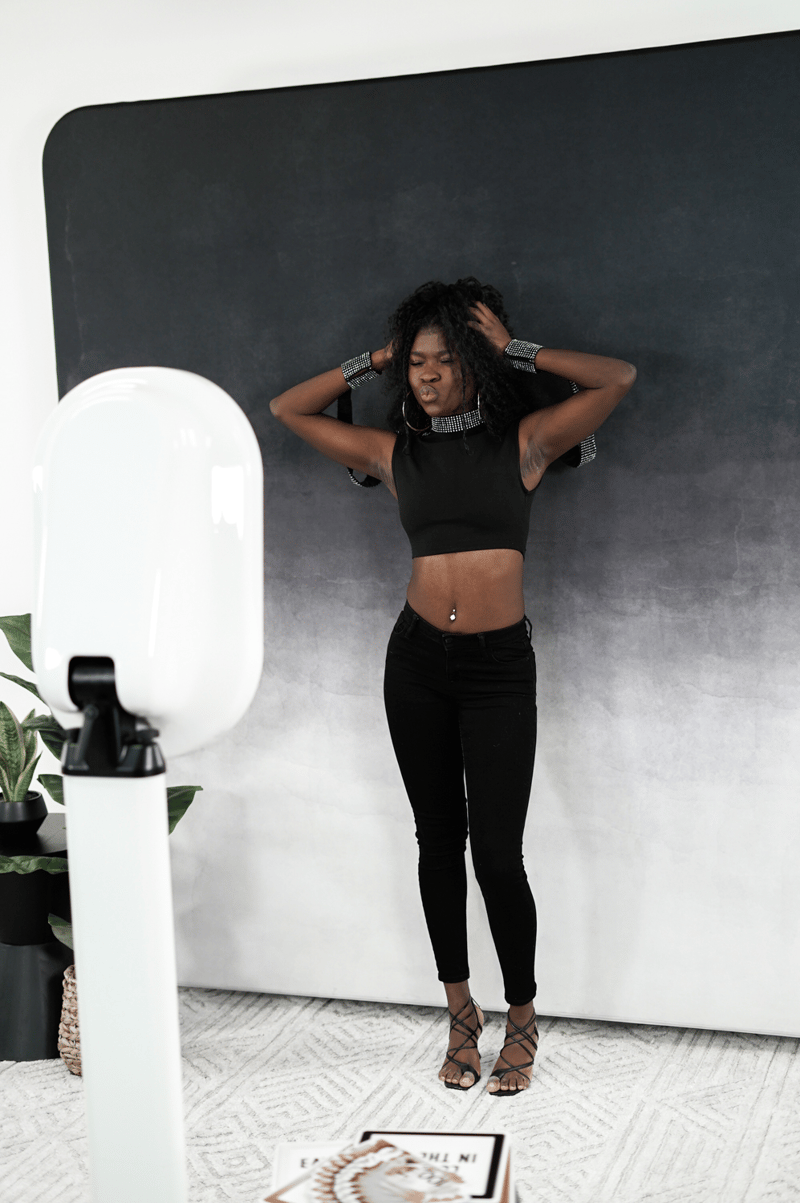 The corporate market, as mentioned above, is poised for serious takeoff. The COVID-19 pandemic obviously put a blanket on most in-person events, but with the lifting of restrictions, events are back on the menu.
And apparently, so are photo booths.
The Average Rental Duration for a Photo Booth Is About 4 Hours
This checks out based on the length of an average event, whether it's a corporate gathering, a birthday party, or a wedding.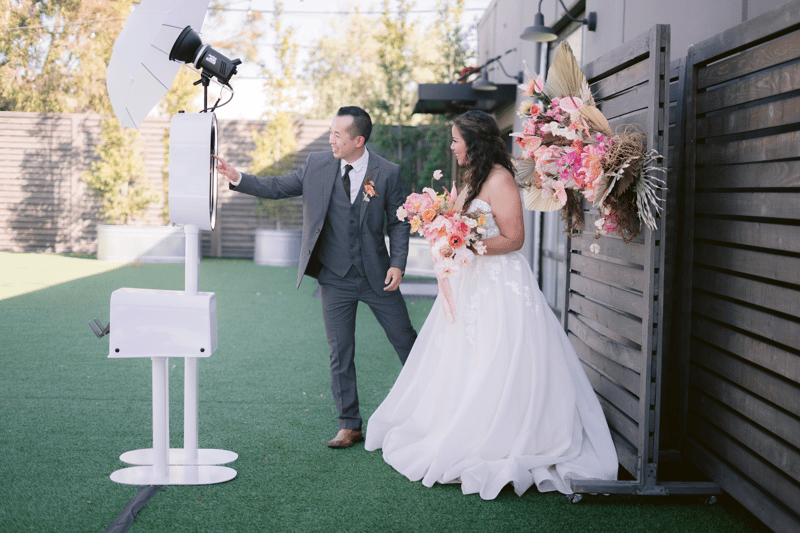 For example, a start-to-finish wedding event easily spans four hours.
"As a rule of thumb, wedding ceremonies typically last 30 minutes to an hour…and most wedding receptions typically last four to five hours."
The final two-hour stretch in a wedding reception is when the photo booths get the most attention, but having the booth present during the entire event is important.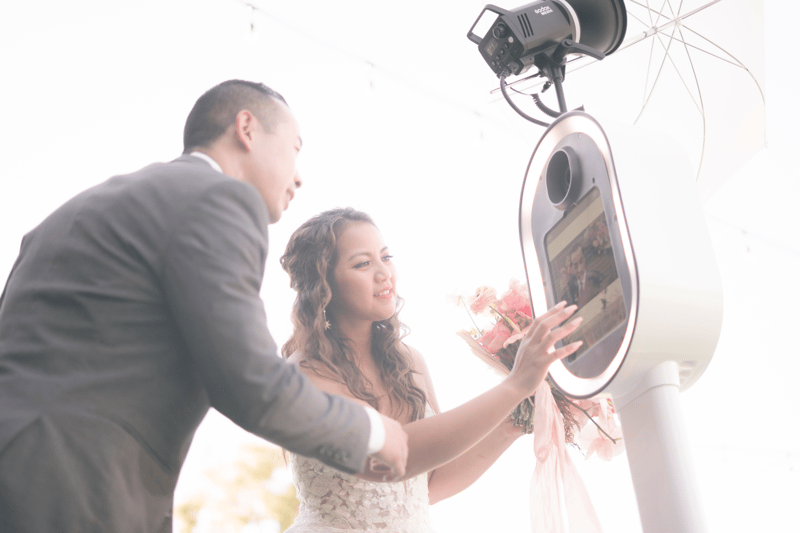 The Most Popular Photo Booth Backdrops Are Sequins, Flowers, and Rustic Wood
We did a little digging to find out the top choices for photo booth backdrops.
Here's what our research surfaced
Sequin Backdrops - These flashy and glamorous backdrops are one of the most popular choices for photo booths, as they create a stunning and eye-catching effect.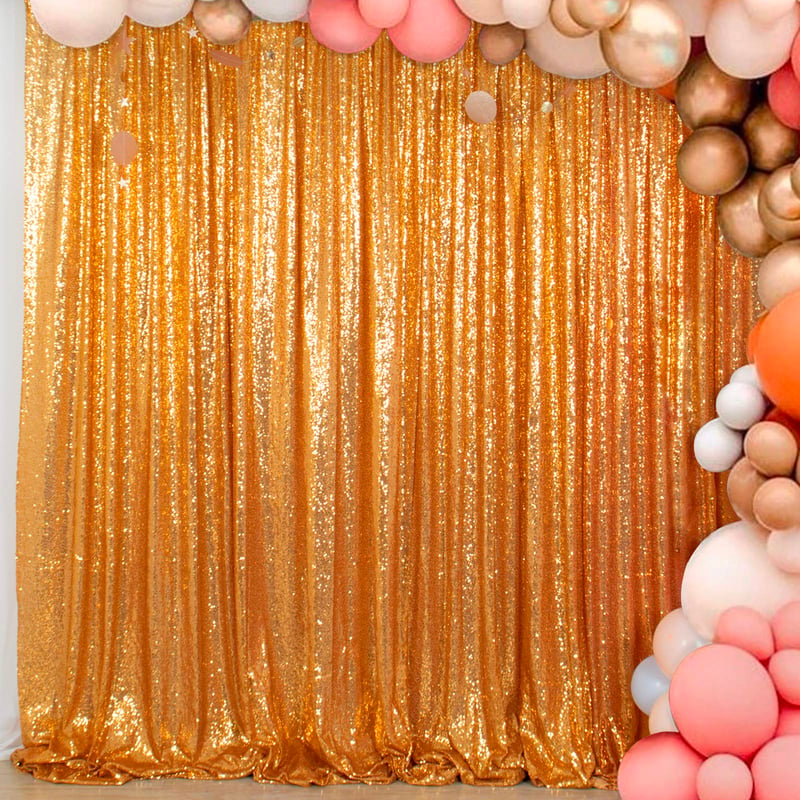 Rustic Wood Backdrops - These earthy and natural backdrops are perfect for outdoor events, barn weddings, and occasions that could benefit from a rustic feel.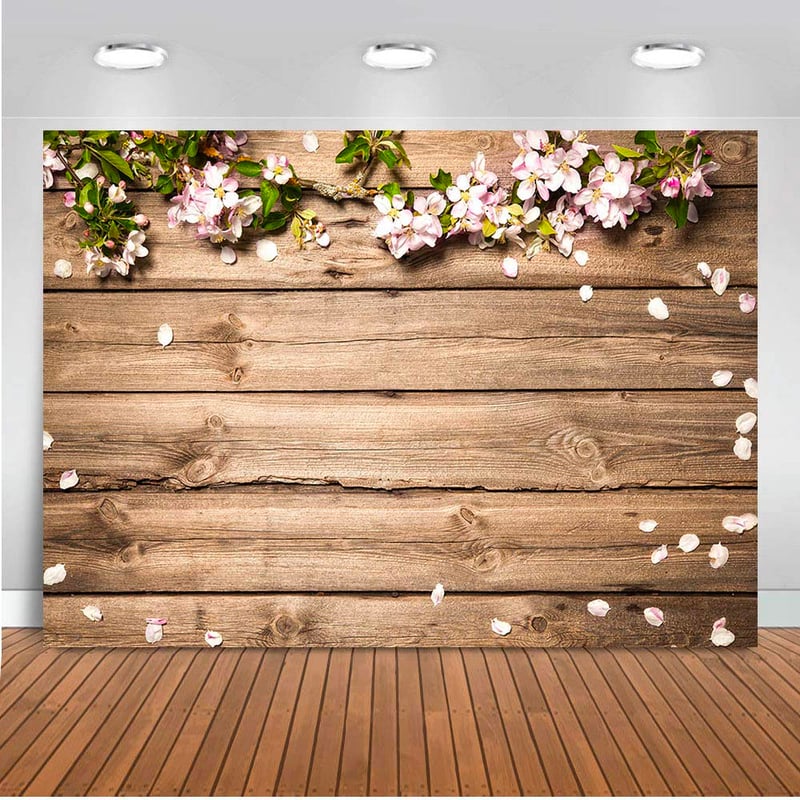 Floral Backdrops - These romantic and whimsical backdrops are a favorite for weddings and other special events. They add a touch of elegance and beauty to any photo.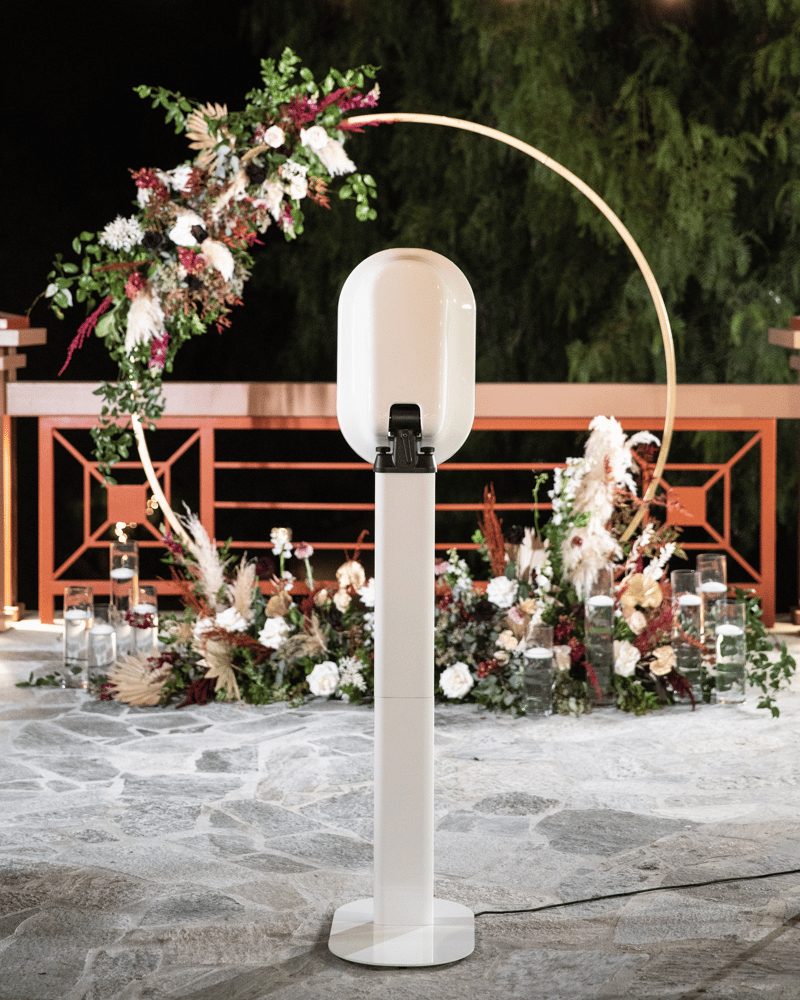 Floral elements can be combined with many other types of photo booth backdrops.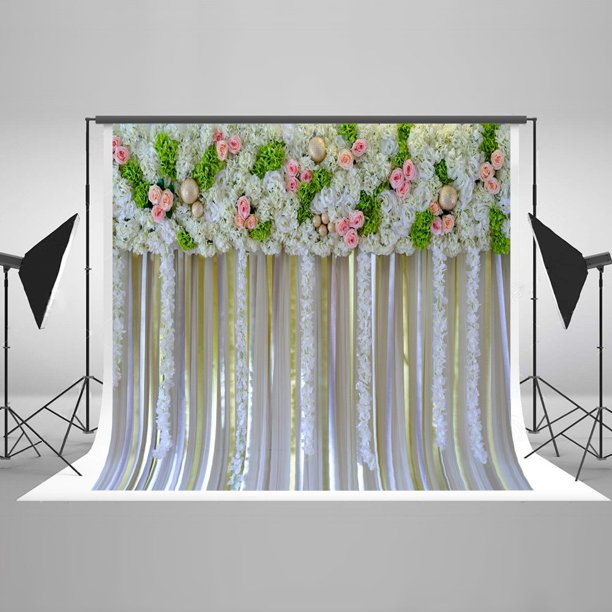 Geometric Backdrops - These bold and modern backdrops are a popular choice for corporate events and parties, as they create a sleek and sophisticated atmosphere.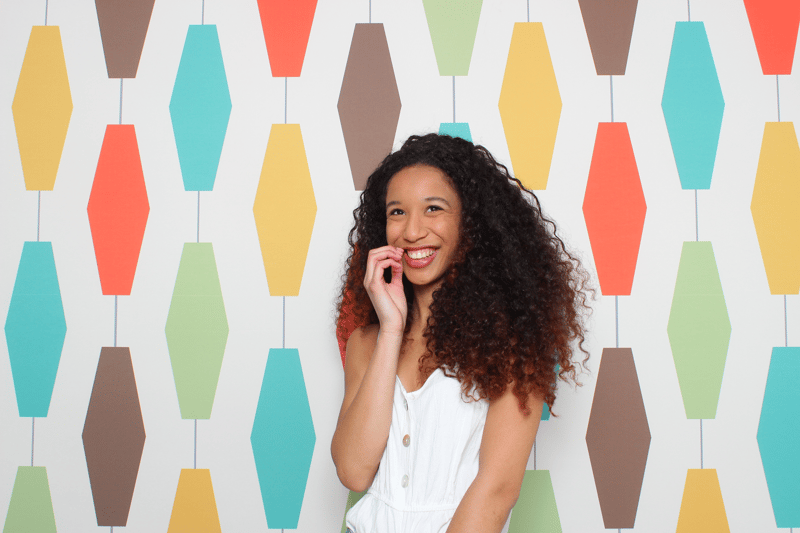 Greenery Backdrops - These lush and verdant backdrops are perfect for nature-themed events, as they create a sense of tranquility and calmness.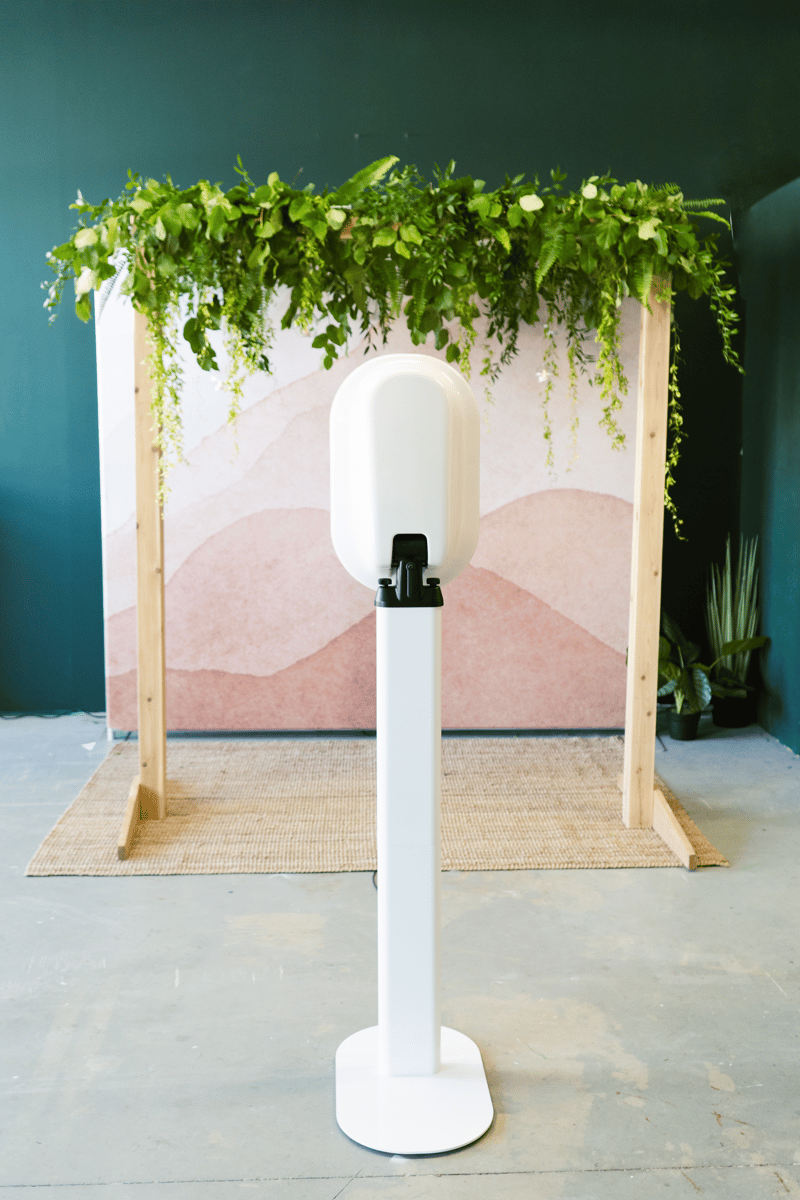 Chalkboard Backdrops - These creative and customizable backdrops allow guests to write their own messages or draw their own designs, making them a fun and interactive addition to any event.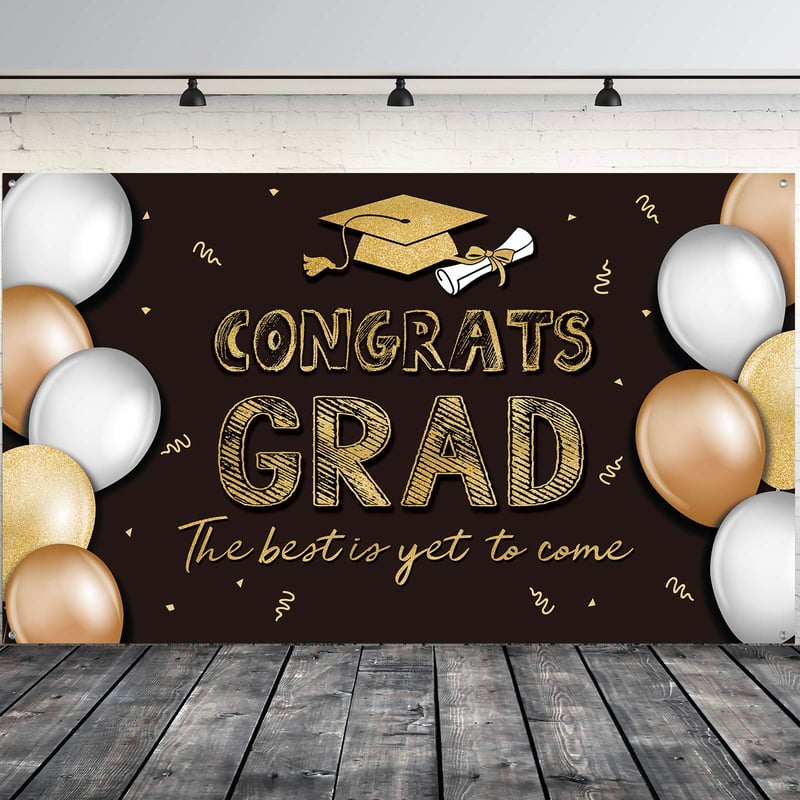 Although our research couldn't prove it conclusively, we've noticed that balloon backdrops have become really popular.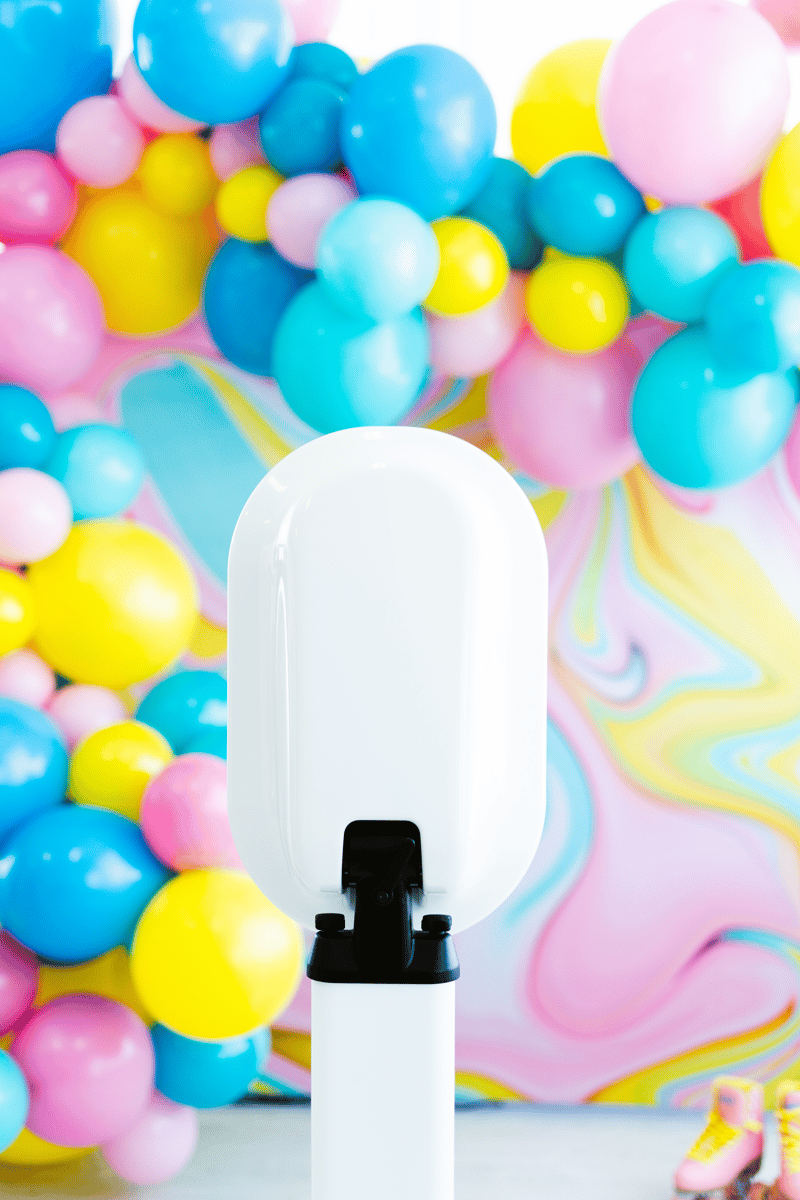 I can see why. Beautiful, colorful, and so much dimensional texture.
While they are fun, balloons aren't super good for the environment and most balloon displays are only good for a single event, which can be a significant investment for an event or photo booth business.
Approximately 60% of Photo Booth Owners Are Women
Two of the most successful photo booth owners I know are our very own Charley Williams and Catalina Bloch.
Both of these remarkable women started their businesses and grew those businesses into full-time enterprise operations with employees and buildings. They have scaled their businesses beyond six-figure success.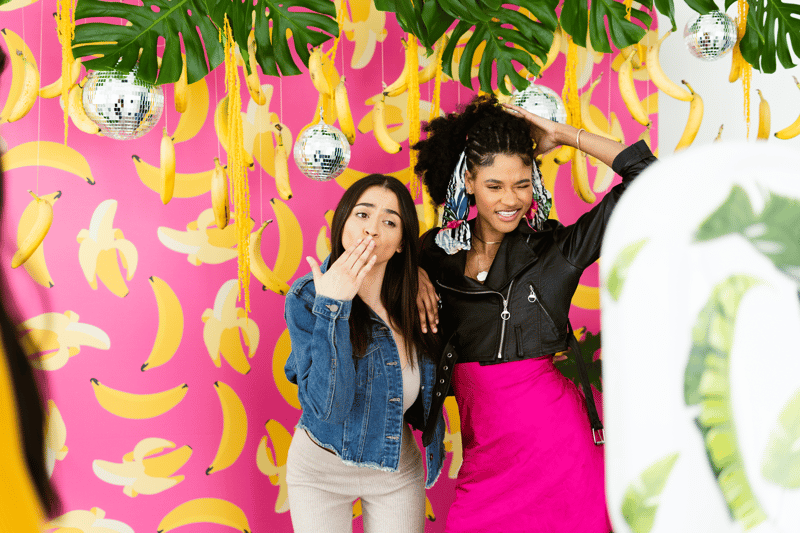 This statistic highlights the growing presence of women in the business world, particularly in industries that have traditionally been male-dominated. The fact that so many women are starting and running their own photo booth businesses is a testament to their entrepreneurial spirit and their ability to succeed in a competitive marketplace.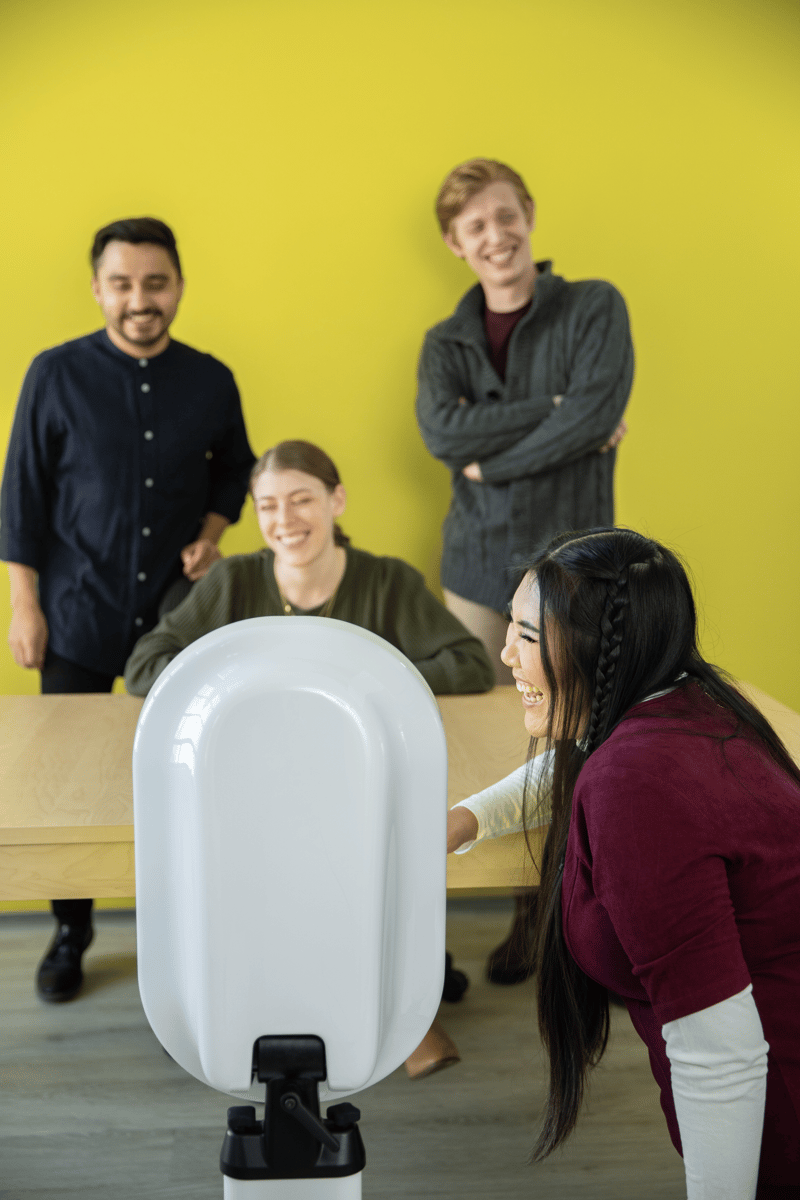 Second, this statistic underscores the importance of diversity and inclusivity in the business world. By promoting and supporting women-owned businesses, we can help to create a more level playing field and ensure that everyone has an equal opportunity to succeed.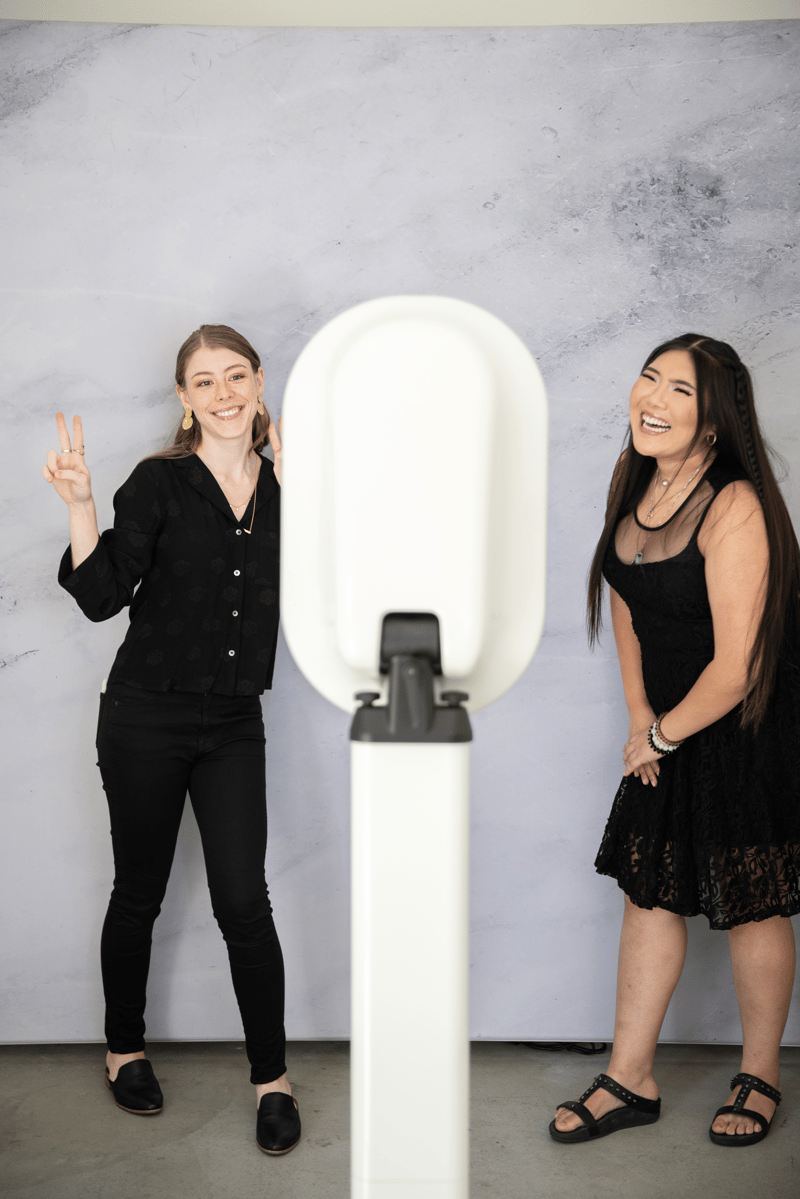 Third, women bring unique perspectives and experiences to the photo booth industry, which can help to drive innovation and creativity. By promoting diversity in the industry, we can help to ensure that photo booths continue to evolve and meet the changing needs and preferences of consumers.
A Large Percentage of Photo Booth Business Owners are Members of Underrepresented Groups
The photo booth industry is in the remarkable position of being a welcoming industry for underrepresented people including Black business owners and Latinx business owners.
In the photo booth industry, there is somewhat more flexibility to challenge the cultural mores. So many other industries require things like an educational background (which can be costly) or a period of doing free labor to build up a resume — both of which are only afforded to those with privilege. A photo booth requires neither to get started or be successful.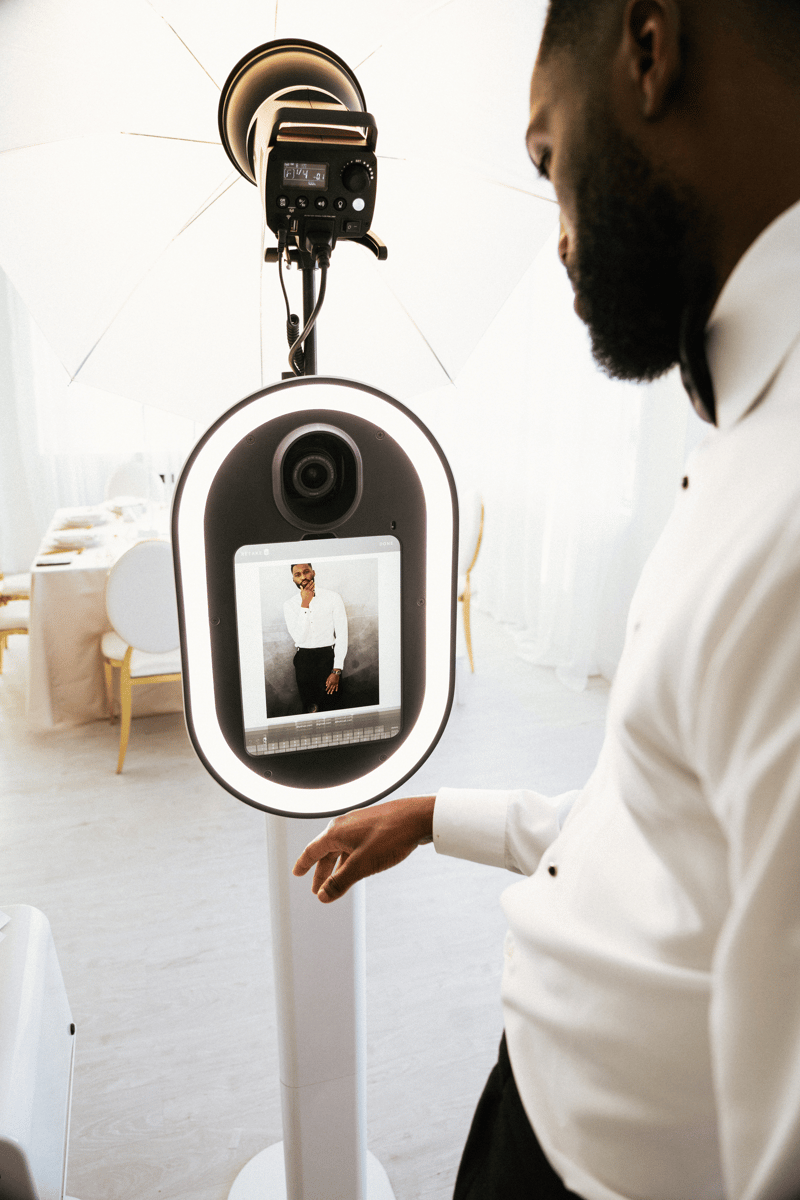 Black business owners may face barriers to entering a white-dominated labor class, giving them the inspiration to pursue an entrepreneurial career. For some Black business owners, entrepreneurship is their first opportunity to build generational wealth for their families.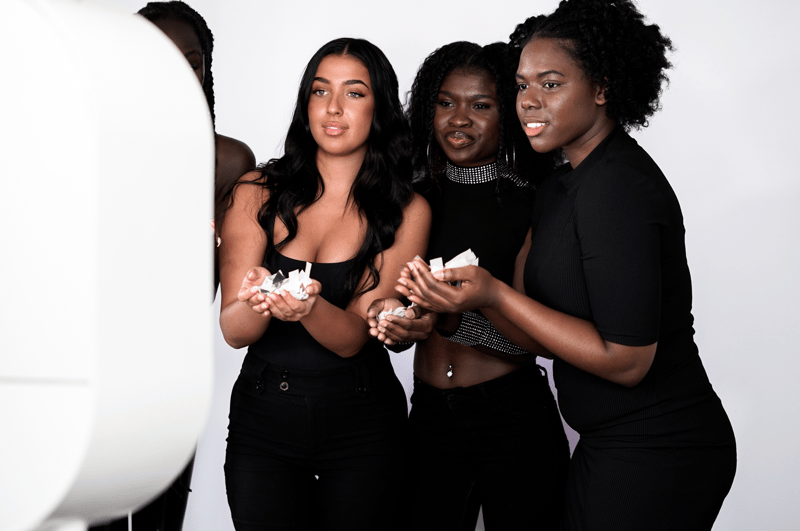 The photo booth industry is all about entrepreneurialism, and we at PBSCO are constantly grateful for and in admiration of the many underrepresented business owners that we are privileged to search.
We have a collection of amazing stories from remarkable business owners that I strongly encourage you to watch.
The Photo Booth Industry Has Been Around Since 1889.
Yep, you heard that right. The photo booth is 134 years old.
That's when the first "apparatus for automatic photography" was unveiled at the Paris World Fair.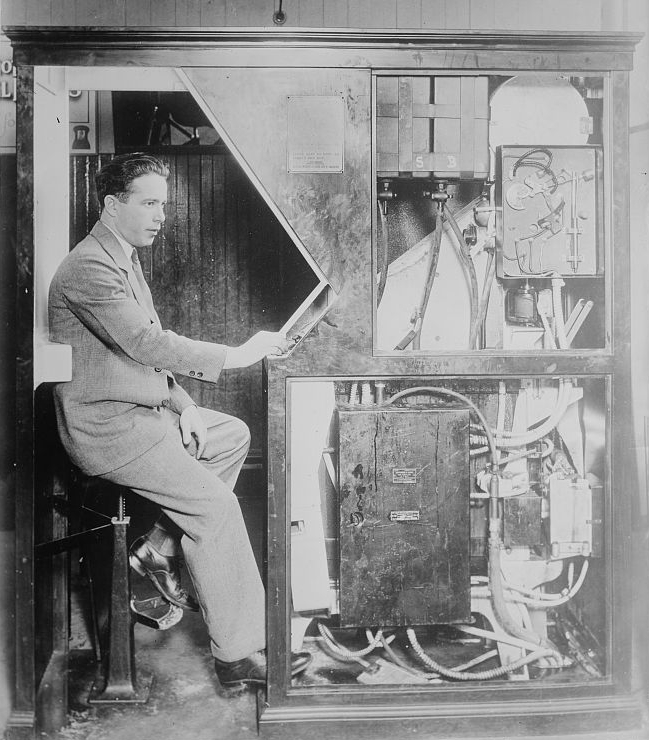 A few years later, photo booths were appearing on Broadway, across the UK, and in other areas around the world.
Look how far we've come.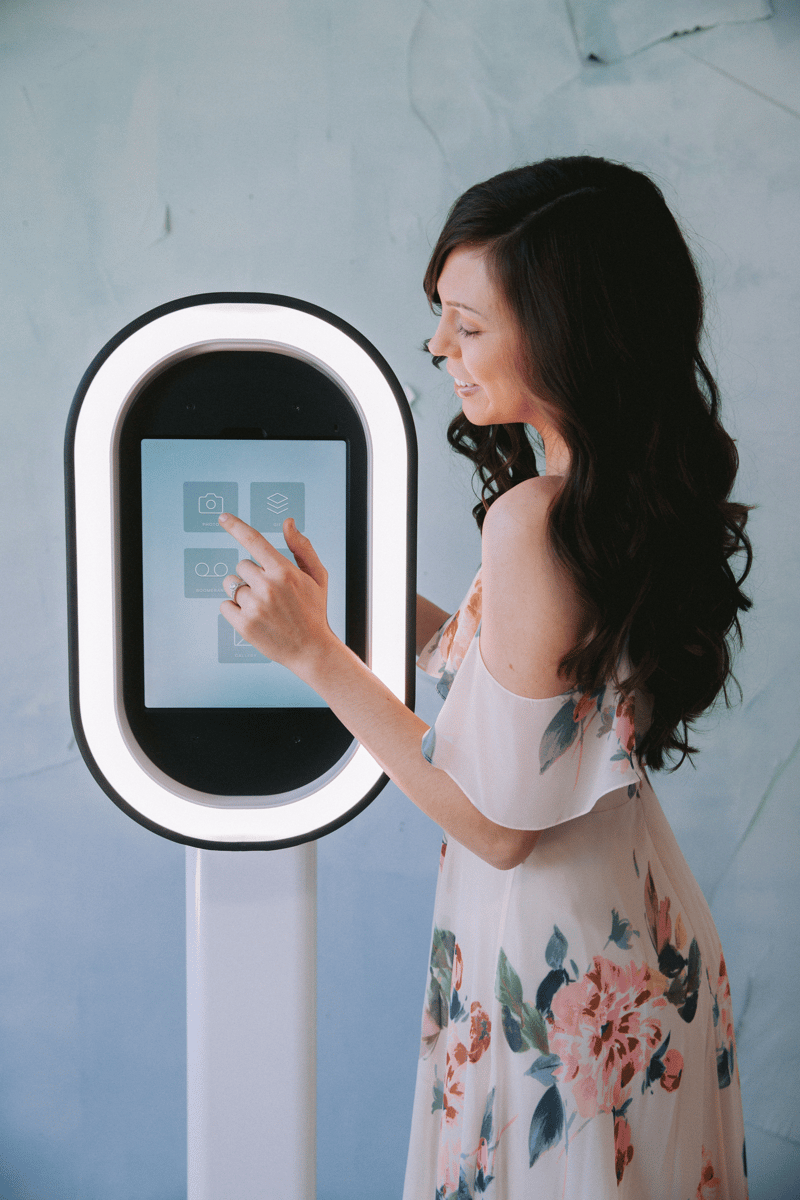 72% of Brides Would Rather Have a Photo Booth at Their Wedding Than a Traditional Guestbook
Whaaat? Ditch convention and throw out that beautiful silk-bound book?
The brides have spoken, and it is so.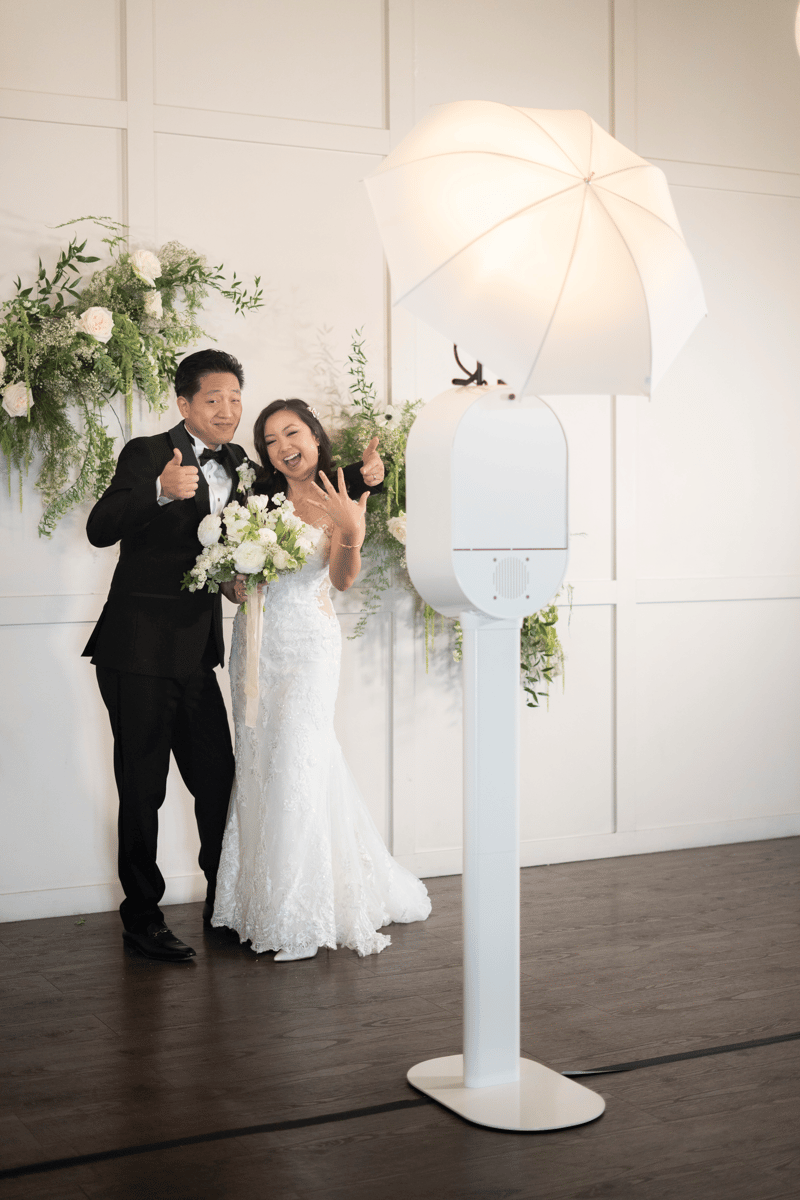 A photo booth is itself a guest book. Watch this two-minute video, and you'll understand exactly why brides are turning out en masse to toss the guest book and rent a photo booth instead.
It's called the Video Confessional Booth, and it's amazing.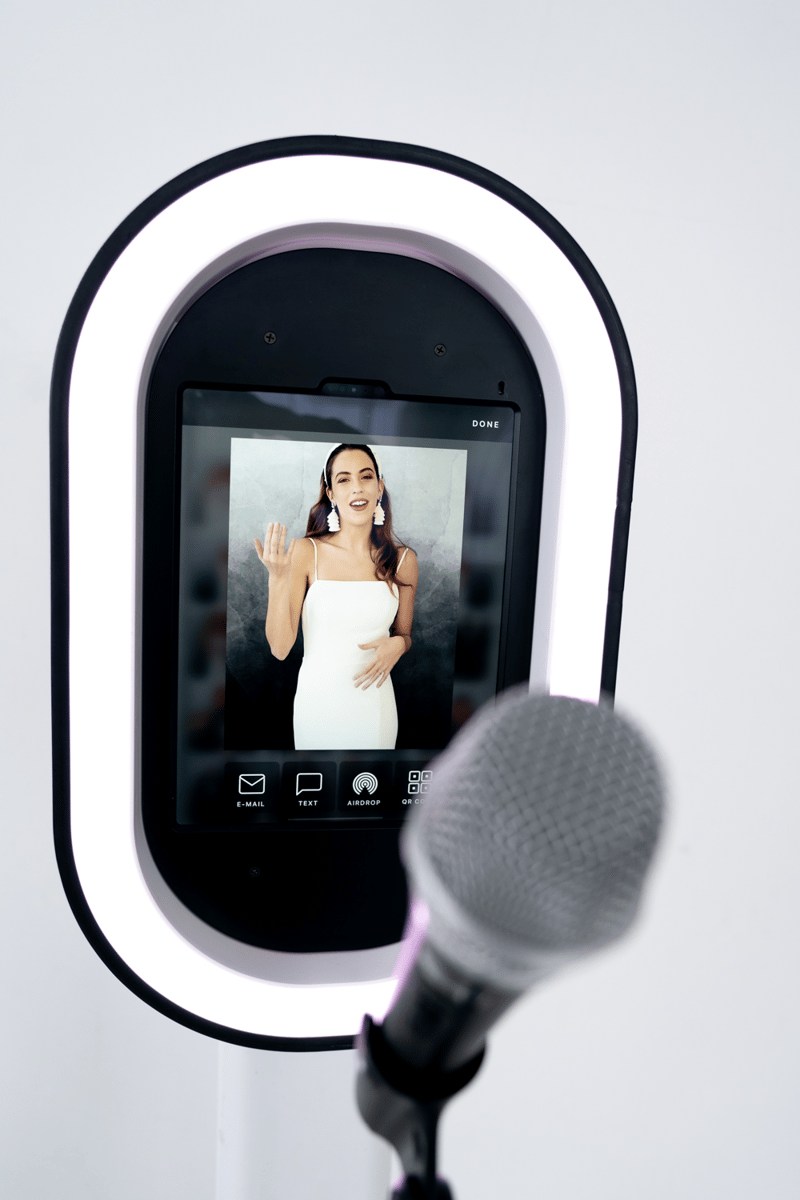 The Most Commonly Stated Reason People Rent Photo Booths Is to Create Lasting Memories with Friends and Family
There are tons of reasons to want a photo booth at an event, but research shows that the most common reason is…memories.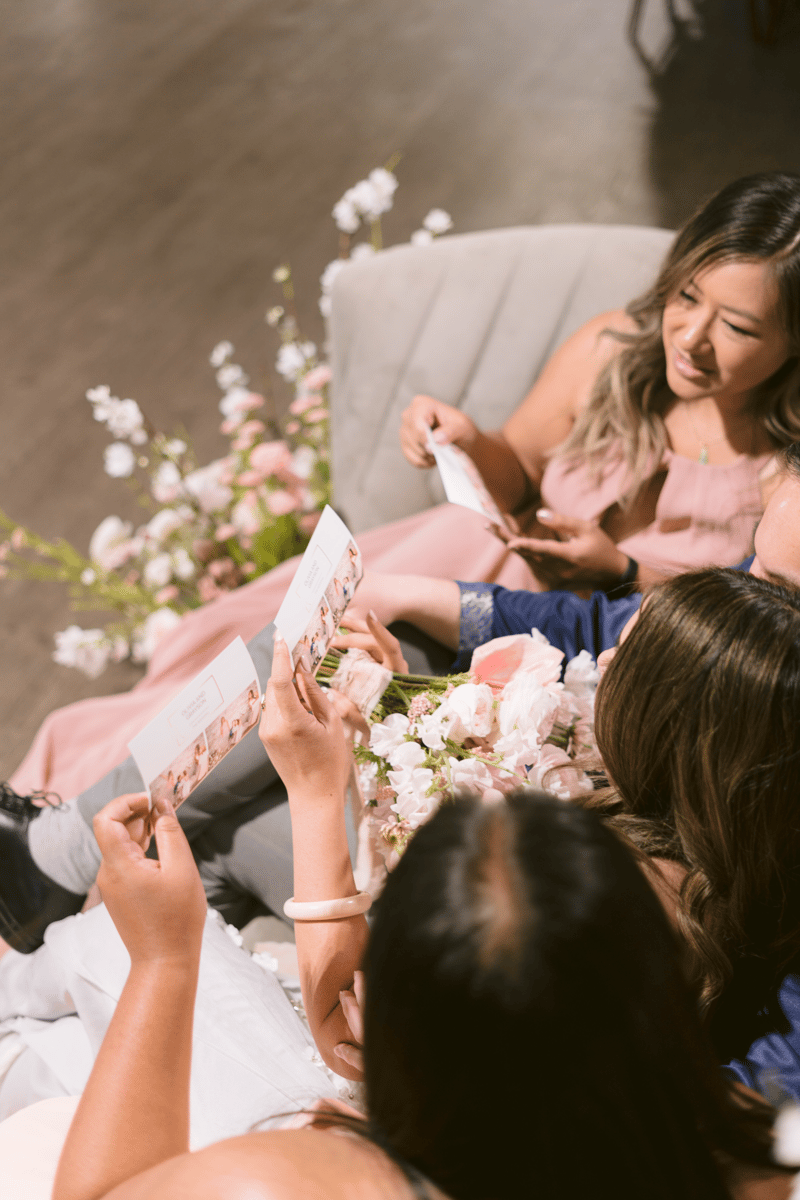 "And the memories bring back memories, bring back…"
The Demographic That Most Purchases Photo Booth Experiences Is Millennials
This isn't a huge surprise, considering that millennials are the largest generation in the U.S. workforce, have more spending power, and are more likely to be having weddings and paying for other photo booth-worthy events like mitzvahs and birthday parties.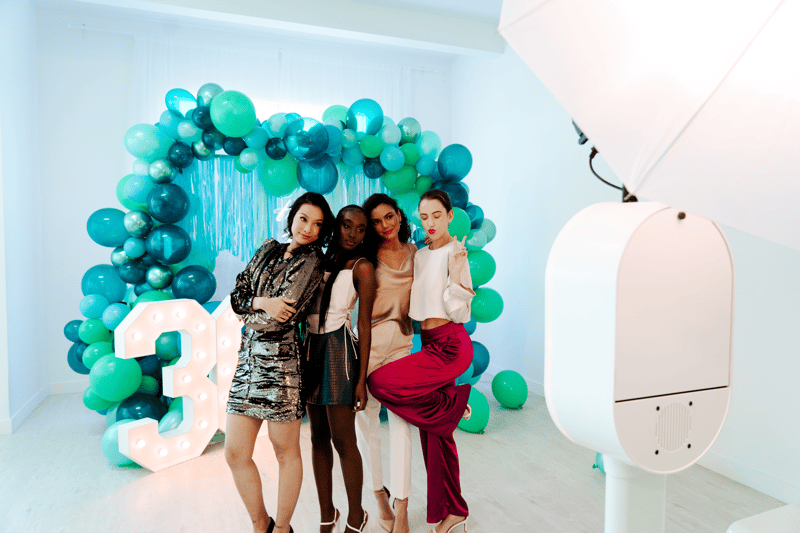 It is oddly satisfying to know that the generation who came of age when Instagram entered the scene are now the ones requesting a photo booth at their 30th birthday party.
The Average Lifespan of a Photo Booth Is Around Five Years
Things break, but more significantly, technology changes fast.
While five years might be average, PBSCO booths are built to last. We have users who are still using their ten-year-old legacy booths to snap pics and generate revenue.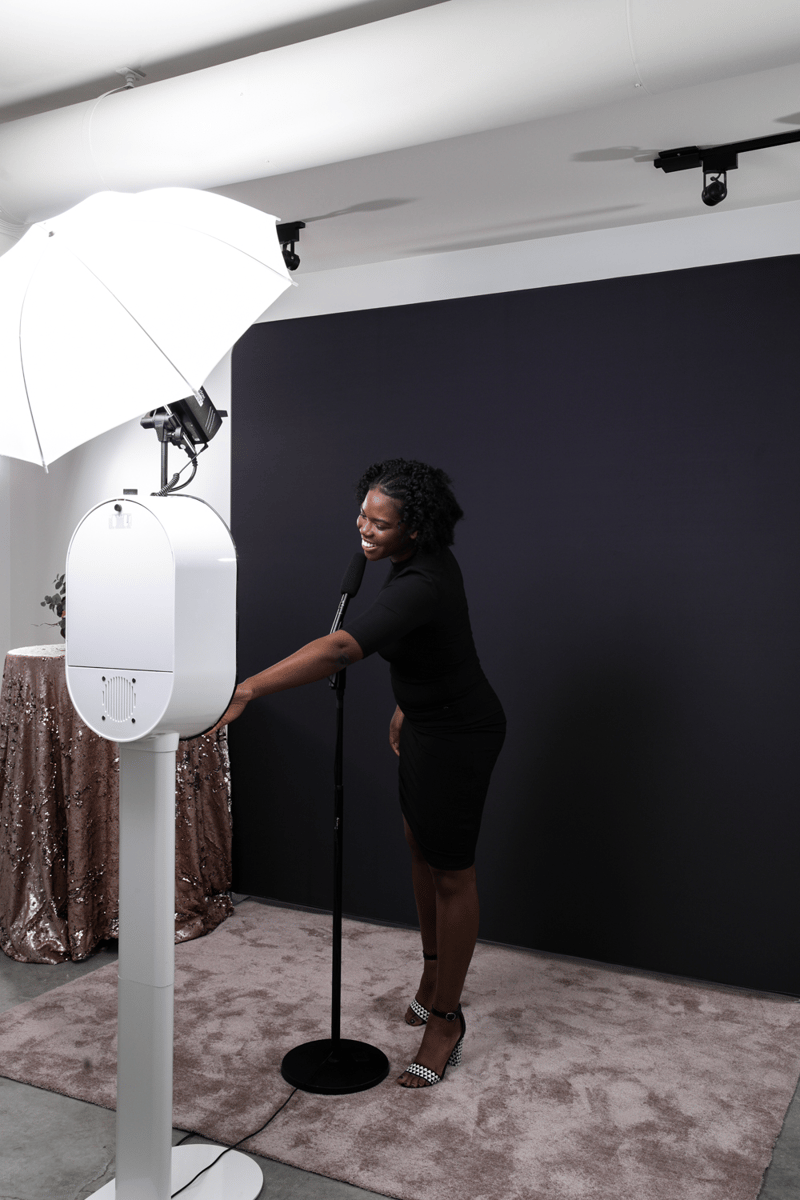 The technology behind photo booths is changing faster than you can say "cheese!" I saw many of these innovations with my own eyes during the Photo Booth Expo 2023 event in Las Vegas.
With advancements in digital cameras, touchscreens, and software, photo booths are becoming more interactive and customizable than ever before. From green screens to augmented reality, the options are endless.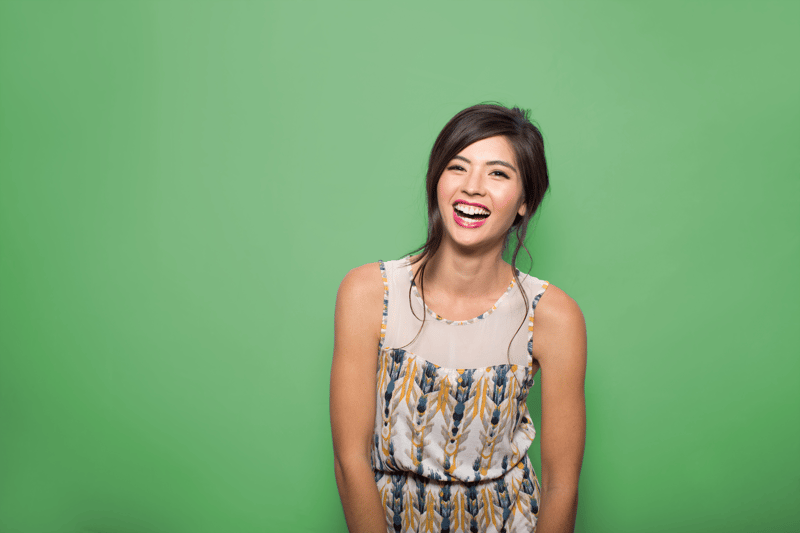 And, with a demure nod to "advancements" and "change," I am here to merely say that Photobooth Supply Co has some of our own advancements and changes to put forth in the not-so-distant future.
Event Planners Now Consider Photo Booths a "Must-Have" Item for Weddings and Other Events
We've already crossed the tipping point of photo booth popularity.
One of our slogans at PBSCO is "a photo booth at every event."
Heck, we even bring a bunch of booths to our offsites and company retreats.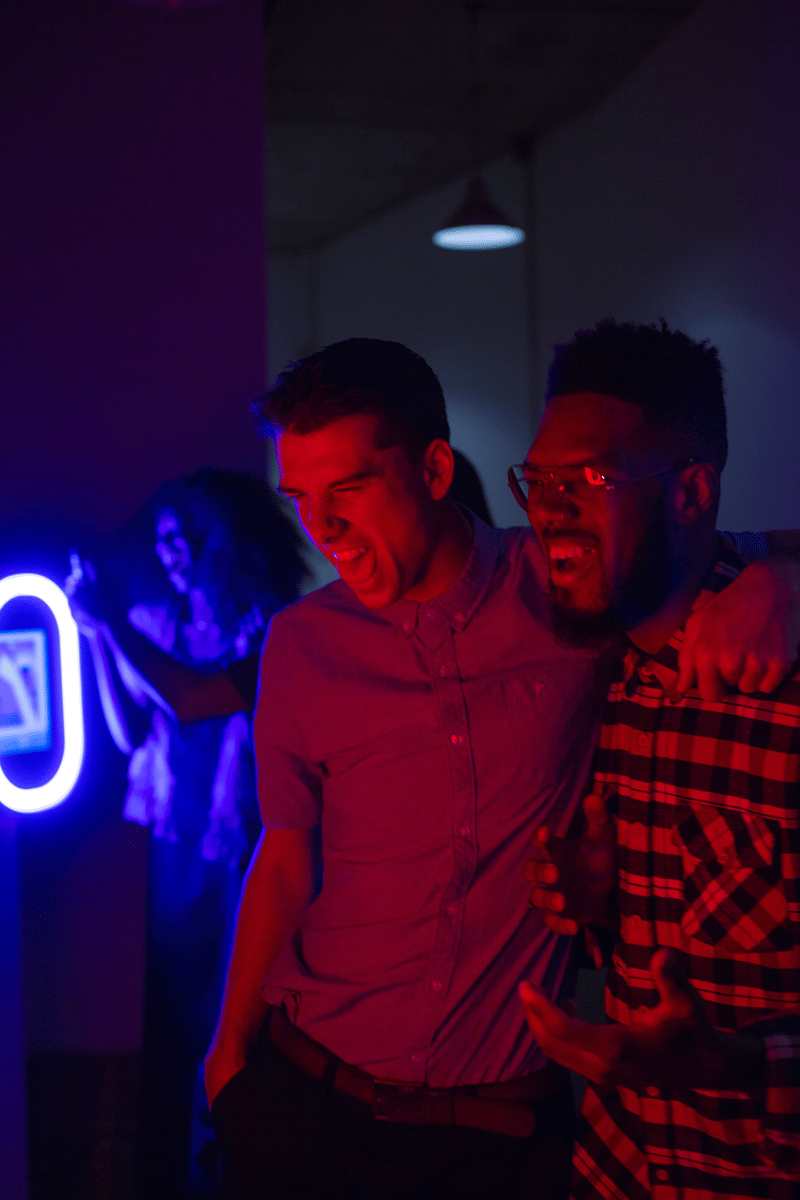 Photo booths are so widespread that you can buy one on Amazon, complete with two-day shipping. They even sell them on Wayfair.
Not surprised, but yikes.
Honestly, I encourage you not to purchase a photo booth on Amazon or Wayfair. The quality leaves so much to be desired, and you won't get the support, software, and insight that you desperately need to succeed in the industry.
Peak Season for Photo Booth Rentals Is May Through June and July
Outdoor events and weddings are more popular during these months.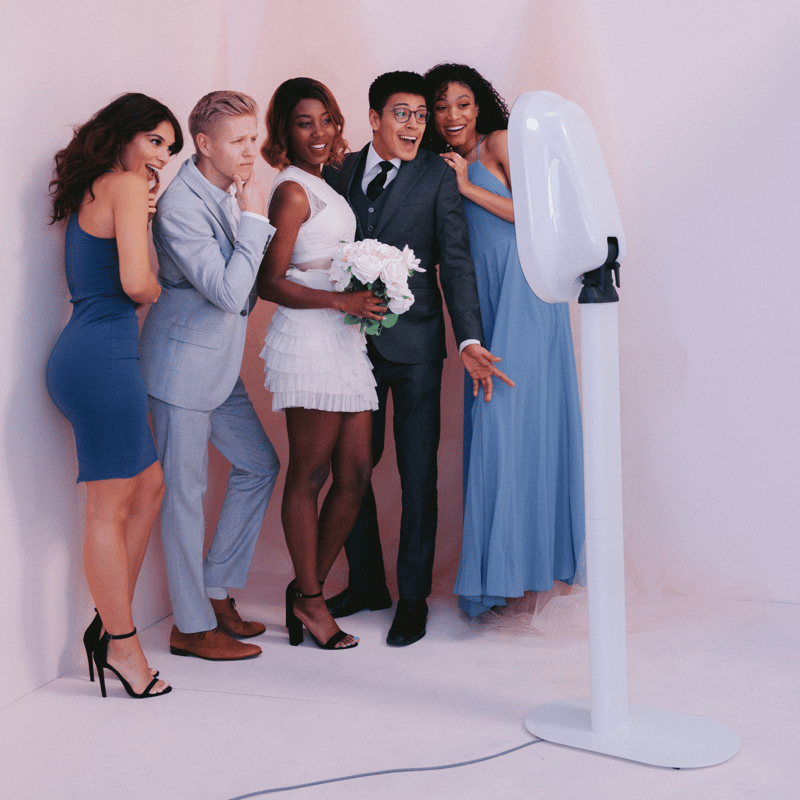 According to one source, "There is certainly truth to the idea that there's a peak wedding season-the busiest time of year for all big-day vendors-throughout the country: In general, most engaged couples tie the knot sometime between late spring and late fall, but June and September are the most popular months of all."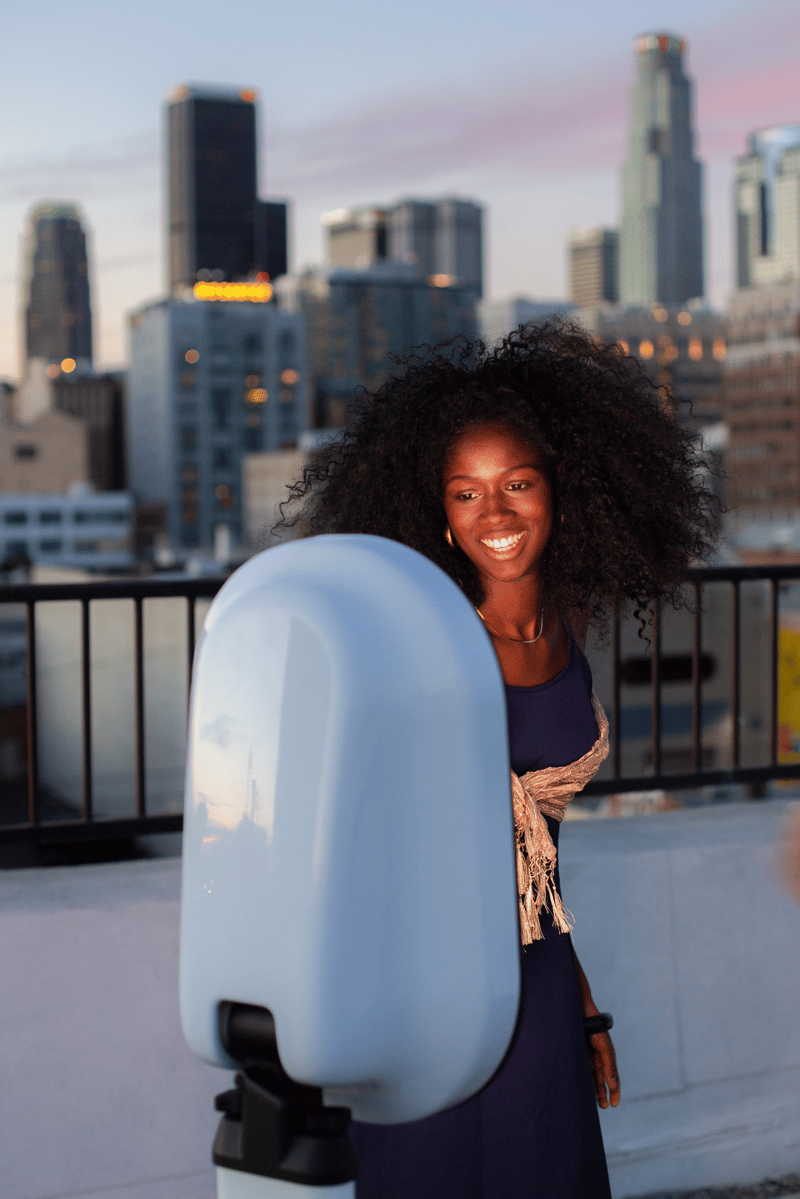 Our experience as a photo booth supplier confirms this. We get tons of orders and a massive spike in software subscriptions in the months preceding peak season.
73% of People Would Be More Likely to Attend an Event if it Had a Photo Booth
Wondering why? Just take a gander at the other statistics here. Fun and memories? Who could say no?
We've mentioned it elsewhere, but photo booths are a great way to create lasting memories and capture special moments with friends and loved ones. By providing a fun and interactive way to take photos, photo booths can help to break the ice and encourage people to let loose and have fun.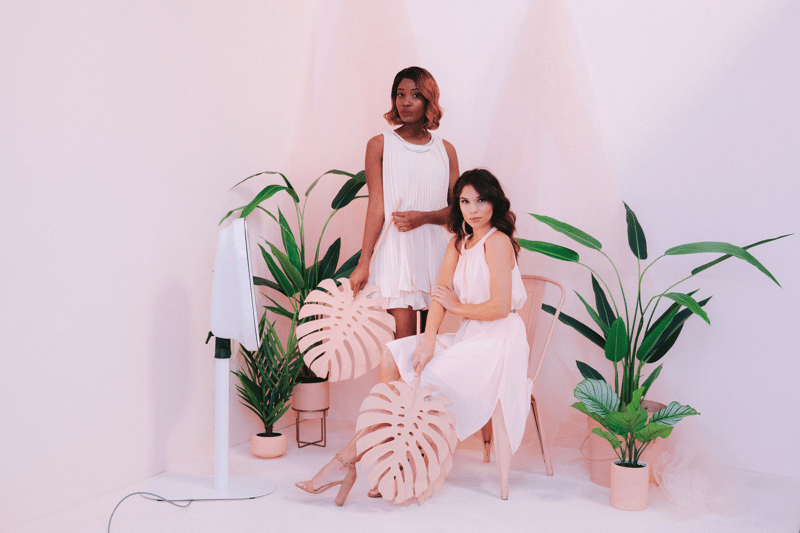 If you've never seen a maybe-slightly-tipsy crowd of wedding reception attendees huddle close for a photo booth capture, then you're in for a treat.

Additionally, photo booths can serve as a form of entertainment in their own right, giving guests something to do during lulls in the event schedule or providing a fun activity to enjoy between dancing and other festivities.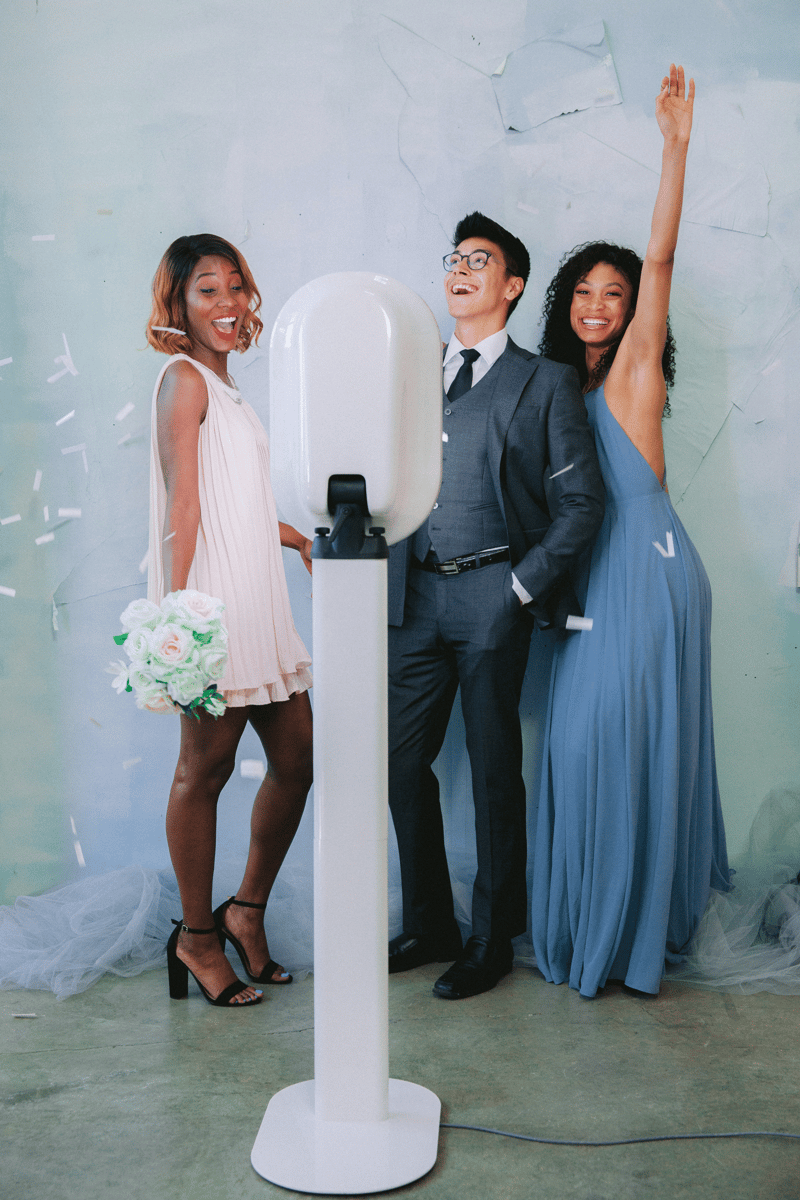 Finally, we can't forget about the 'gram.
When you use a digital photo booth (or print, too, for that matter), you'll receive an SMS, Airdrop, email, etc., with the photo you just took.
Tap, tap, tap, and that photo becomes an Instagram Reel, becomes a Facebook Story, and on it goes — into the mighty cultural force that is social media.
If you attended an event but didn't share an Instagram story about it, were you even there?
The Three Most Popular Props for Photo Booths Are Hats, Sunglasses, and Signs with Funny Sayings
Here's what the research says are the top props used in photo booths across all industries and events.
Hats - This can include anything from silly party hats to elaborate costumes.
Glasses - Sunglasses, oversized glasses, and even novelty glasses are popular props for photo booths.
Mustaches and Lips - Props like fake mustaches and lips are a fun way to add some humor to your photos. I cringe when I think about how many faces — AND LIPS! — those fake mustaches have touched…but I digress.
Signs - Signs with fun and playful messages or sayings can add an extra element of fun to your photos.
Boas and Scarves - Adding a feather boa or a colorful scarf can add some texture and visual interest to your photos.
Masks - Masks can be a fun and unexpected addition to your photo booth, allowing guests to take on a different persona in their photos.
Wigs - From bright and bold to subtle and natural, wigs can help guests transform their look and create memorable photos.
Chalkboard Speech Bubbles - These can be written on with chalk to personalize the photos with a custom message or hashtag.
Keep in mind that there are many other props that can be used in a photo booth, and the most popular ones can vary depending on the event and the preferences of the guests.
82% of Guests Said That a Photo Booth Was the Most Memorable Part of an Event
Have you ever noticed that your memories of an event often involved scenes that you have pictures of?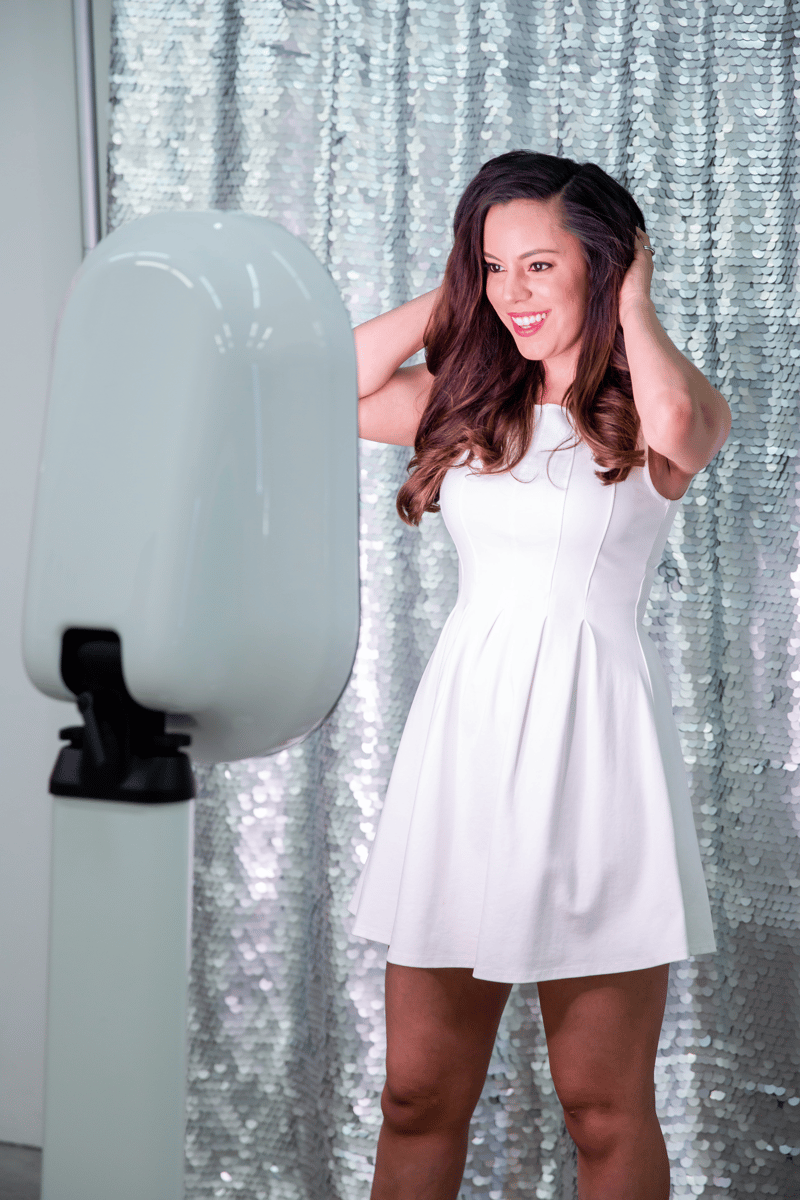 My Instagram-obsessed self often looks over my own Instagram stories — am I the only one who does this? Is it weird? — because I enjoy seeing those pictures again and reliving the experience.
Photo booths work in much the same way.
With a photo booth, you are capturing a memory, a moment, a feeling, an experience.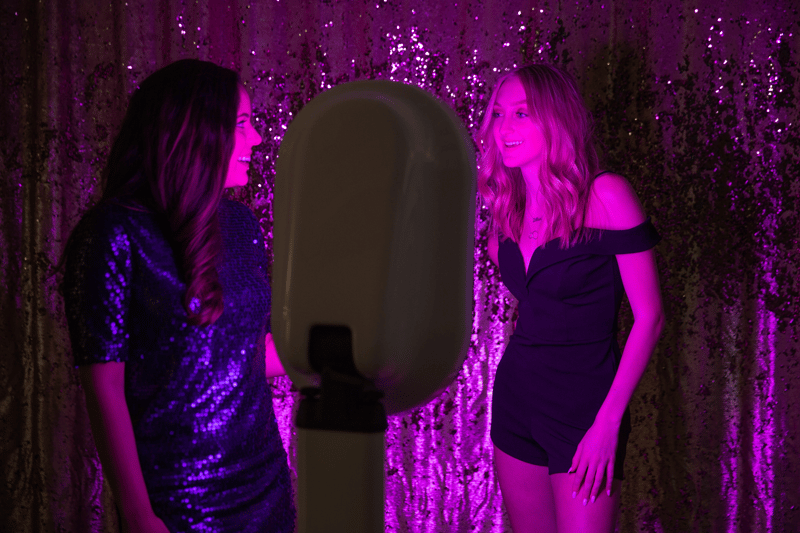 It's not the pixels on the screen that spawn a tingle of dopamine; it's the memory of an experience.
Sorry, didn't mean to go all feely feely there, but, yes, photo booths are memorable. With good reason.
According to One Survey, 86% of People Said That They Would Share a Photo from a Photo Booth.
What about the unwilling 14%?
Maybe their eyes were closed or they were making a weird face. We may never know.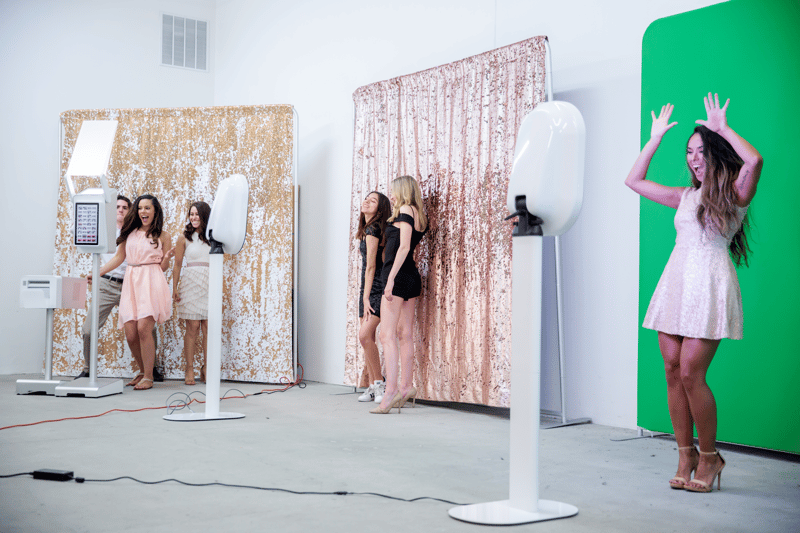 The Photo Booth Industry Is Worth Getting Excited About
So what does all of this mean for photo booth rental businesses? Well, it's clear that there's a huge market out there for your services, and with the right marketing and customer service, you can tap into that demand and build a successful business.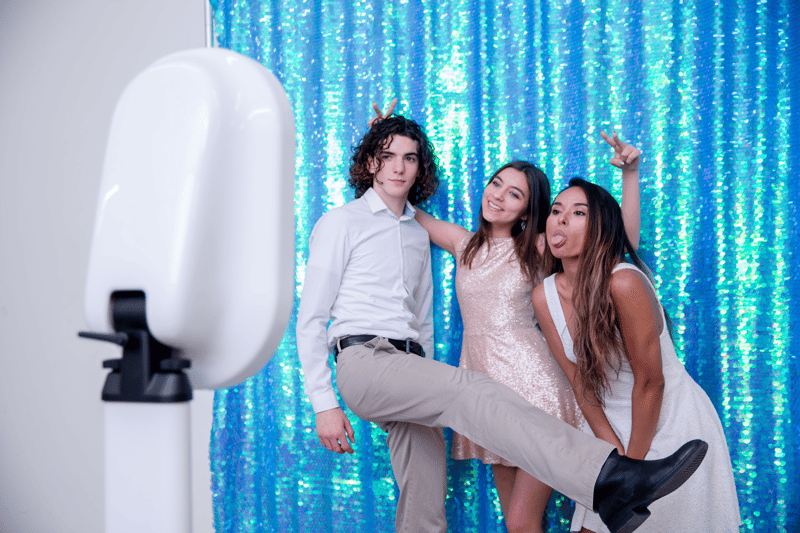 So if you're thinking about starting a photo booth rental business, or if you're already in the industry, keep these shocking statistics in mind and get ready to capture some memories!
Our Sources
You have to be careful with statistics since 61.7% of them are made up. (Get it?)
We did not pull these numbers from thin air, however, and here are our sources to (hopefully) prove it. Please fact-check our numbers, and let us know what surprising statistics you've discovered about the photo booth industry.
For what it's worth, the IBIS report was the most thorough and helpful one that we used in researching data for this article.