Brandon - CEO and Co-Owner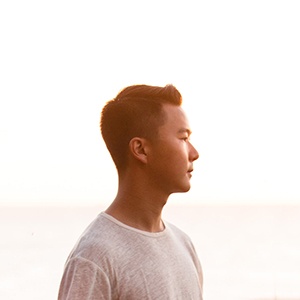 Brandon was born in Los Angeles, and his love for creation and art started at a young age. What began with Lego sets evolved into oil paintings and eventually turned into a career in wedding photography. His years in wedding photography opened his eyes to different cultures and took him all around the world, to places including Peru, Singapore, India, Australia, Mexico, and more. This led to other passions, especially exploring the world with his tummy. He's not gifted at sports, but would probably win Gold at the Innovation Olympics. Even though he has come a long way from putting Legos together, he still loves pushing his mind creatively. One day, Brandon hopes to gather all that he has learned through his travels to open up an intimate ten seat restaurant with his wife Katrina.
Katrina - CFO and Co-Owner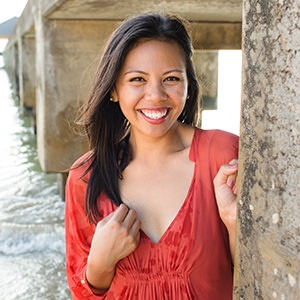 Katrina is a born and raised Californian and has been a wedding photographer for the past 7 years with her partner in life, Brandon. Photography has taken them on some amazing adventures and has fueled her goal to visit every famous wine country in the world. Katrina has always been organized, and she played the piano for six years. Before starting this business, she worked in education as a preschool teacher. She loves to be outdoors hiking, especially when ocean views are involved. Her favorite part of the day is winding down and cooking meals with Brandon. She is a terrible singer, but loves to visit karaoke bars wherever she goes!
Alexis - photobooth specialist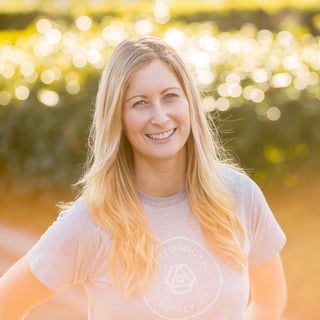 Alexis was born and raised in Oceanside. She is a former teacher and current photobooth specialist. She knows more about our products than anyone, and she's here to answer every question that you have. Alexis is currently going to school to be a marriage and family counselor, and she manages to balance work, school, and life remarkably well. She has a bunny named Juvi. As a gymnast, Alexis has injured pretty much her entire body, but she keeps a positive attitude every day. She's responsible for making sure that the team doesn't eat McDonalds too often.

CLAY - Marketing director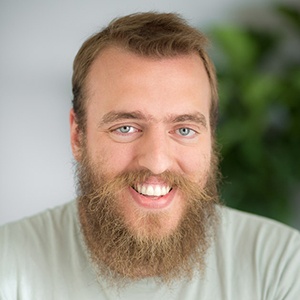 Clay was born and raised in Southern California, although he has spent considerable time adventuring in Europe. His favorite city is Berlin, and he hopes to go back and finish his novel there one day. He spent three years as an English teacher and feels a sharp pain whenever he sees a typo. His loves are books, cinema, and watches. Clay lives in Orange County with his wife, the speed knitting, Krav Maga practicing, cookie baking, world champion of kindness, Aaren. They have a Standard Poodle named Sherlock, a toddler named Oliver, and a baby named Tobias.
MARK - Logistics director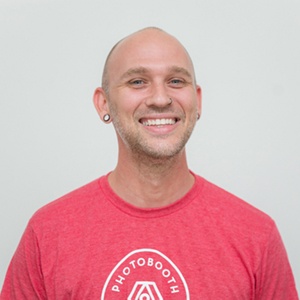 Mark was born and raised in San Bernadino, and never wants to leave Southern California. He grew up playing hockey and actually lost some of his baby teeth in a fight... but now he's one of the nicest and friendliest people you'll ever meet. Mark loves to ride motorcycles and watch comedy movies, but not at the same time. As with all of our employees, he loves pizza dearly. His three kids are his whole life outside of work. He loves coming up with creative birthday party ideas for them. His incredible history (almost 20 years!) of experience in logistics means that your packages will arrive quicker, safer, and prettier than ever before.
Mckenna - Education Director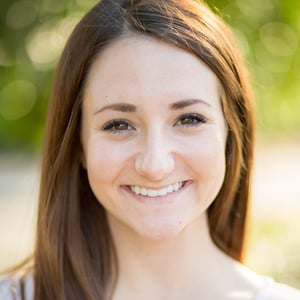 McKenna was born and raised in Huntington Beach. She went to college in San Diego and hopes to move back there one day. As a former middle school science teacher, she redefines the words patience and empathy. McKenna loves organizing things and has the cleanest car of anyone at the company. It usually contains just a yoga mat and that morning's coffee or tea. Despite her natural kindness and nurturing nature, she is not very good at gardening, even though she tries! McKenna is married to a real life fishing boat captain and they live with their Bernese Mountain Dog, Sullivan. She is currently working a limited schedule as she returns from maternity leave, having given birth to a lovely little boy named Michael.
Lauren - Project Manager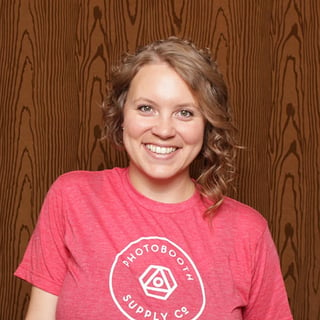 Lauren was born and raised in Louisiana. She loved her town of Lafayette, the best kept secret in the south. The place informed her heritage, and she is absolutely a Cajun at heart. Lauren loves crawfish, fishing, and gumbo. During high school, she met a boy and ended up marrying him! That boy grew into a Navy sailor and they've moved many times for his job. They have one baby--a 6 year old American Bulldog named Molly. Lauren has grown to love pizza, especially cold pizza from cheap restaurants. She was voted "most likely to be addicted to caffeine" in high school, and has proved that correct, as she's rarely seen without her coffee.
Josh - Technical Success Champion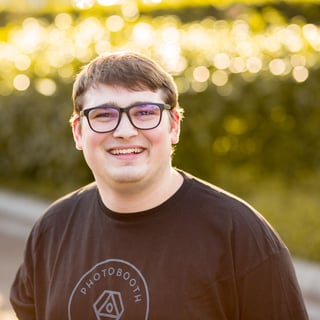 Josh was born and raised in an incredibly small town in Central California. He came to Orange County with his best friend and found a job first at Microsoft, working with the Surface, then here at Photobooth Supply Co. He is an avid gamer and can always be found with the latest and greatest RBG computer gadgets. Josh has the messiest desk at the company, but he's always got his computer open and ready to help any owner with whatever they've got going on.